Being from the coffee capital of the world, I know my coffee. Working for a coffee company just pushed me over the edge of just a coffee addict, to legitimately sleeping, eating, and breathing coffee. So when I moved down to San Diego, I was shocked that there was only one coffee shop on each street compared to five (I am not even exaggerating). What surprised me even more was the taste of the coffee at these shops- not for me at all! But still, I stayed on the hunt for a good coffee shop that I could go to study, or just stop in when I am craving the perfect iced white mocha Americano.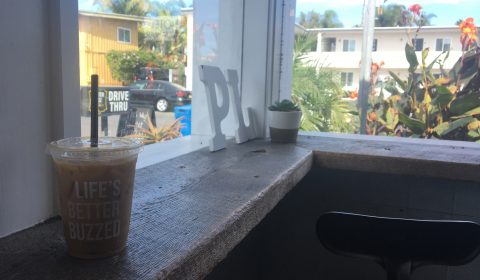 This school year, my best friend dragged me with her to give Better Buzz a try. Due to its popularity on Instagram, I was worried I wouldn't like it. Along with being a coffee snob, I fall under the stereotypical Washington hipster that doesn't like to go to well-known places. But when I walked into this place my hipster self was proved wrong. I had finally found the iced white chocolate Americano I had been searching for since I left Washington, and I was obsessed. Not only was the coffee good, but the shop was adorable. With places to either study, or catch up with a friend, it meets the expectations of an avid coffee drinker.
Better Buzz has three locations in San Diego but my personal favorite is the store in Point Loma. It might be twenty minutes away from my apartment, but I still make the drive at least three times a week. My friends may think I am crazy, especially because I work at a coffee store, but the commute and money spent is worth it. If you are like me and can't seem to be productive at the library, you can stay as long as you want. Even their food is delicious! Coffee shops in Seattle can't pull off having good coffee and good food all in one stop.
What I am saying is go to this place. Even in the ninety degree weather, Better Buzz makes me feel right at home with the choice of music, the awesome customer service, and most importantly- the perfect cup of Joe. With a San Diego spin on a Washington entity, you will probably find me here in every free moment I have.