LOS ANGELES — Closing night of her sold out tour and first debut album, "Girl of My Dreams", FLETCHER (Cari Fletcher) takes the stage at the Hollywood Palladium.
After playing over 100 shows this year, 2022 has proven to be a transformative year for the queer 28-year-old pop-rock artist. She released her first debut album, "Girl of My Dreams" which made its way to #15 albums on the billboard 200, performing 4 sold-out tours around the world and selling over 100,000 tickets. Tonight she performed many songs off her new album, a cover of Britney Spears' song "If U Seek Amy", and past singles off of her EP tracks, "you ruined new york city for me" and "THE S(EX) TAPES".
FLETCHER posted on her socials before the show, "LA night 1 you were magical. i dreamed about playing shows like this my whole life. i've played over 100 shows this year, and tonight is the last one. night 2 bring me every bit of energy you have, i'll be giving you everything i've got."
… and that's exactly what she did.
Following an exciting night one in Los Angeles, FLETCHER came on stage just before 9:30 PM for night two, opening with her song, "Guess We Lied…". Looking as stunning as ever she was dressed in an all-white outfit with her usual fun and flirty top and baggy pants that would be later stripped off to reveal the matching set.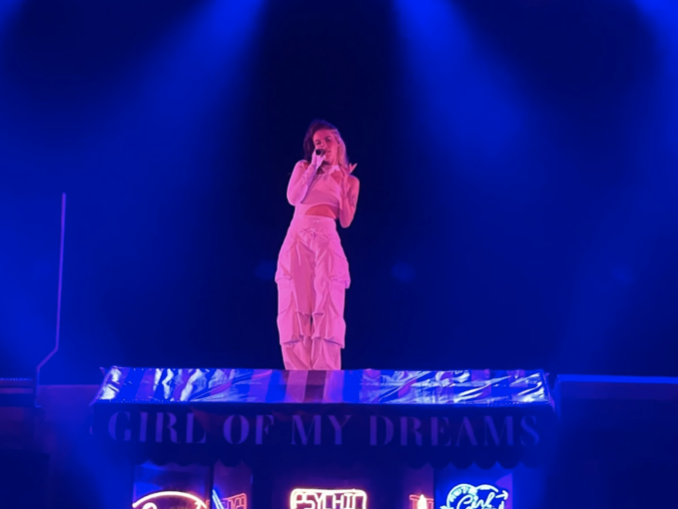 Fans came prepared with energy and showed FLETCHER just how well-rehearsed they were with the new album. It was a surreal feeling being able to experience how FLETCHER connects with her audience and the confidence she exudes both on stage and in her voice. In her songs like "All Love" and "Her Body Is Bible", she hit and held high notes all while being supported by her talented band members on stage.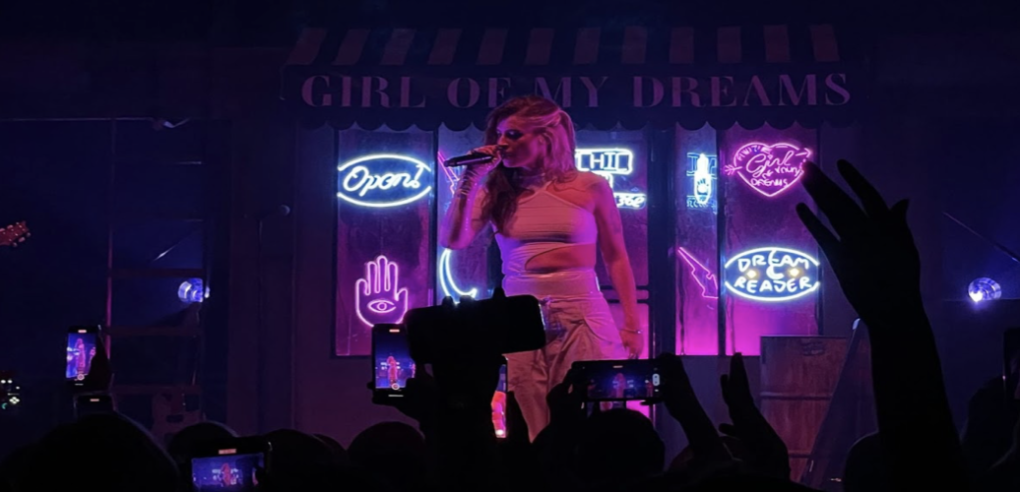 A crowd filled with so much diversity and love for the artist made for an unforgettable experience. A perfect example of the fans' dedication to FLETCHER took place after an interlude of the artist opening up about her struggles with mental health and performance anxiety. The artist was talking about how she found her place on the stage and provided words of wisdom to fans inspired by her healing journey. A smooth transition to the next song, "For Cari" is based on her self-love journey and celebrating herself. As the first couple of chords strummed on guitar, the fans in the front five rows all held up signs with a baby picture of Cari (FLETCHER) with the phrase "This one's for her ♡". Immediately after she noticed the signs, the artist burst out into tears and stepped back from the mic.
As a fan in the crowd, it was a very emotional moment and I caught glimpses of those around me tearing up as well. The room filled with cheers to show support and she returned to the mic to say "You guys are gonna pull out my baby pictures and then expect me not to bawl my eyes out? We gotta run this back real quick". With the signs still being held in the air, the song started over again with the audience serenading along the way.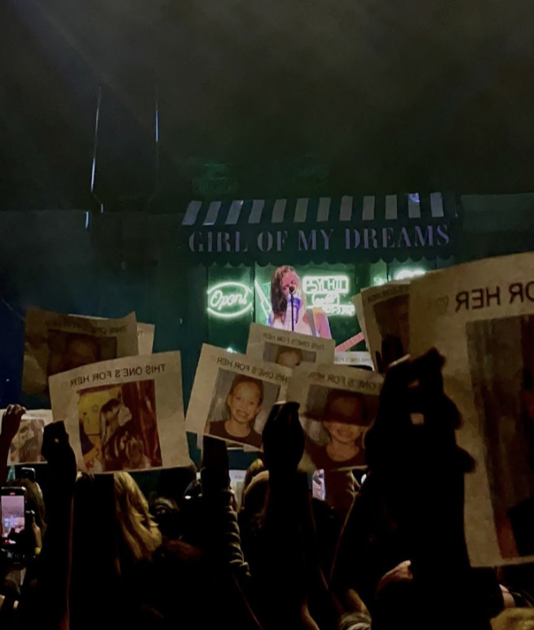 A night packed with love, music, and emotion made for a special conclusion for the "Girl of My Dreams" tour. Being able to attend her show was a dream come true for a longtime fan like myself. It has been fulfilling to see how she has grown over the years with her music and newfound self-love. I am eager to see what the future holds for the artist as these sold-out shows will most likely lead her to book bigger venues. Things are just getting started for FLETCHER.