With Black History Month officially in the second half, and with transphobia apparent in the news of Dwayne Wade's daughter declaring her gender identity, what time better than now to honor our queer predecessors?
Langston Hughes (1902 – 1967)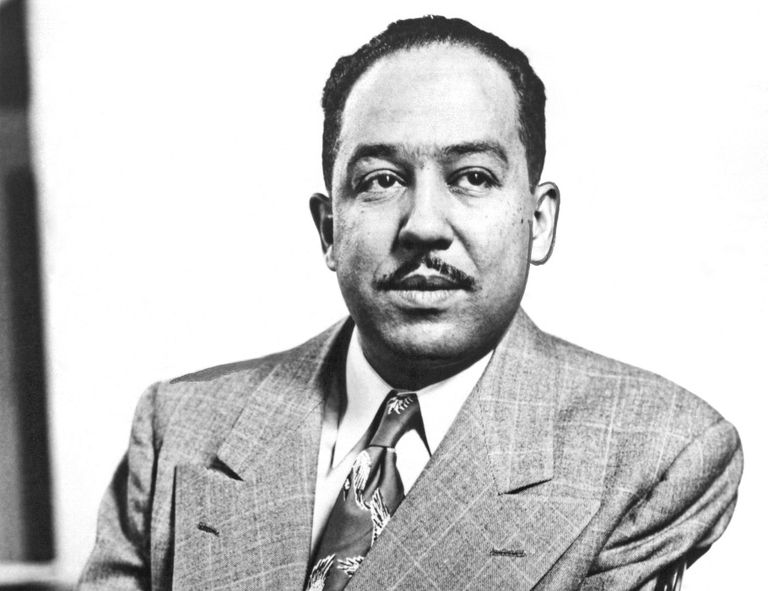 Hughes is one of the most recognizable names from the Harlem Renaissance and was very private about his personal life throughout his lifetime. However, a recent analysis of Hughes's works done by the University of Illinois – Springfield has cemented the idea that he was indeed a queer man. Scholars have indicated that both he and Walt Whitman, an influence of Hughes, included codes alluding to their queer sexuality throughout their lives.
Hughes is said to have unpublished poems written to and for a man he was in love with that he referenced as "Beauty." He also had a traveling companion whom he spent many days with in the Caribbean named Zell Ingram who we now know to be gay, but at the time Hughes disguised him as a heterosexual man in efforts to protect them both.
The end of Hughes's life brought more clarification to both his sexuality and identity as the long time proud Black man's intersectional identities have now brought forth several works for LGBTQIA+ youth to feel representation through. Hughes has had the common legacy of being more recognized posthumously, but we now have even more reason to recognize the brave works of someone who battled against discrimination in various forms.
Audre Lorde (1934 – 1992)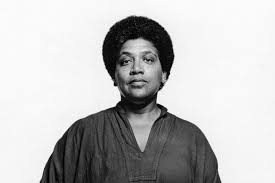 One of the least mentioned, yet most iconic, Black LGBTQIA+ people to ever live is Audre Lorde. She described herself as a "black, lesbian, mother, warrior, poet." Receiving her Master's degree from Columbia University, Lorde was an active poet since the age of 12. Her first volume of poems titled, First Cities, was published in 1968 at the age of 34 after she served as a librarian in New York public schools for several years.
A lifelong activist fighting for equality for all of her identities, Lorde's later work showcased works more focused on protesting the powers at hand. These works include Coal (1976), and The Black Unicorn (1978). Lorde found it her moral obligation to speak for the voiceless against all odds. She notably said in one interview, "My sexuality is part and parcel of who I am, and my poetry comes from the intersection of me and my worlds… [White, arch-conservative senator] Jesse Helms's objection to my work is not about obscenity … or even about sex. It is about revolution and change."
Lorde is the epitome of fighting for equity and equality not just for one's race, or gender, but for all of all varying identities. At a time when many chose to hide their sexuality in efforts of detracting from the Civil Rights or Women's Liberation movement. Truly a warrior, Lorde serves as a role model for Zaya Wade and all other LGBTQIA+ members.
Bayard Rustin (1912 – 1987)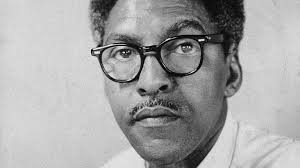 Rustin served as the longtime right-hand man and adviser to Martin Luther King Jr. An openly gay man, Rustin is one of the least discussed individuals in regards to the Civil Rights Movement. The main reason for this is due to his sexuality. Due to his public sexuality, he was subject to ridicule and posed a threat to movements happening at the time. Due to this, Rustin accomplished most of his efforts behind the scenes, influencing leaders like King and Ella Baker in their strides for equality.
Rustin is most well-known for his Pacifism which he endowed upon King, thus later being a trademark of King's protests. He served as a leader for both the March on Washington and the March on Washington for Jobs and Freedom though the events were over 20 years apart. A lifelong humanitarian, Rustin was aided the oppressed in several fashions throughout his life.
Though he was out most of his life, Rustin was not active speaking on behalf of the LGBTQIA+ community until the last decade of his life. It was then that he tried to make up for lost time, serving as an advocate for the queer community until his death in 1987. Rustin's Pacifism is likely his most well-known attribute, here's to his open sexuality being right up there in the near future.
Marsha P. Johnson (1945 – 1992)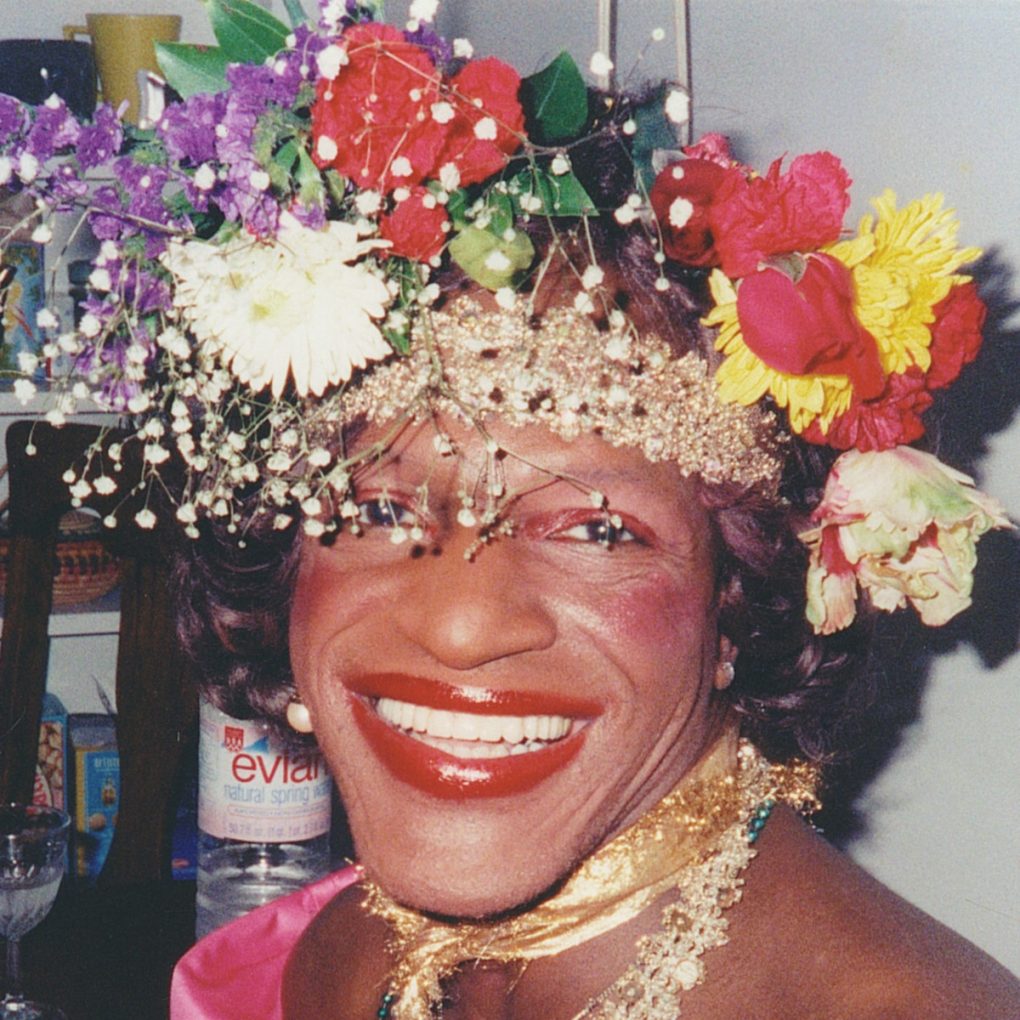 Now, in the wake of two celebrity parents celebrating the discovery of their trans daughter's gender identity, we have to finish off this list with two of the most legendary Black trans women to grace this Earth.
Marsha P. Johnson is a name that has often been brought up in the news both in recognition of queer accomplishments and in the wake of hyper-transphobia in America. Johnson dedicated her life to fighting for the rights of her fellow queer youth as well as sex workers, a career that serves as one of few options for many transgender people.
Johnson is one of the most notable figures present during the 1969 Stonewall riots where she and her queer peers fought back against the injustice they had long been subjected to. Johnson would also help form Street Transgender Action Revolutionaries (STAR) along with fellow trans activist Sylvia Rivera. This organization provided homes and safety to many of the oppressed members of the LGBTQIA+ community. Johnson will long live as an icon to the queer community.
Paris Dupree (1950 – 2011)
One of the most legendary House mothers of all time and one of the performers credited with the organization of the vogue, Dupree is widely known for her role in the creation of the ballroom culture that has since served as one of the few safe spaces for the LGBTQIA+ community. Her role in the ballroom scene is highlighted by her creation of categories within the competitions.
A House can be described as, "the family you get to choose," as Blanca Rodriguez-Evangelista (played by MJ Rodriguez) said in the early episodes of the FX series "Pose." This show has helped bring ballroom culture and issues of the LGBTQIA+ community to the public eye in recent years. This is heavily due to Dupree's lifelong work, but also her role in the documentary, "Paris is Burning" which she appeared in and notably stated, "That's right! I said it! Butch queen! Boy in the day, girl at night." Butch Queen was just an example of the categories that revolutionized ballroom culture in its early days.
These five individuals are only the tip of the iceberg when it comes to Black LGBTQIA+ people that have changed the world in their own ways. As Black History Month draws to a close, I urge you to keep the legacies of these folks in mind and do your due diligence to keep their missions for equality afloat in your everyday fight against injustice.
Written by: Alexis Camel