Halloween is a time to get creative with what you're going to wear, especially if you're celebrating at SDSU– but we all know those guys who are going to dress up as a banana, a tourist, and a Greek God. Or for the ladies, a Risky Business tribute, a sexy cat, devil, or bee. Yes, somehow, a little busy bee has been morphed into a sexy costume. But I'm not judging! As a freshman, I threw on a tie-dye shirt, a flower headband, and some round sunnies and called myself a hippie along with half the girls in my dorm. Last minute plans call for last minute costumes!
Halloween is a week away, so there's no excuse for the basics! Anything these days can be adorned as a costume, whether it's a TV show, a popular or classic box-office flick, and even the trendiest Twitter memes. Still have no idea what you're going to be? No problem! Check out my five quick but not-so-basic costumes for guys, girls, and groups.
1. Maleficent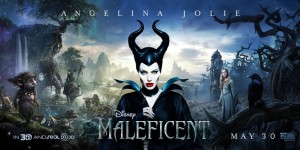 Bless Angelina Jolie and her rendition of the classic villainess. Why not pay her a tribute? This is an easy costume. Throw on a little black dress, a black cape, make or buy some trademark Maleficent horns, and swipe on some red lipstick. Pop in some electric green contacts and sculpt those cheekbones for the full effect!
2. The Brawny paper towel guy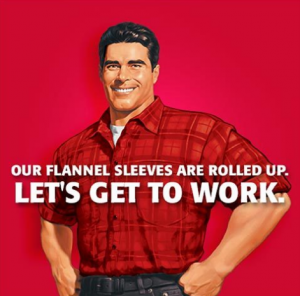 Guys, I have yet to see this one, and it's super quick. Throw on a red flannel, some faded jeans, a brown leather belt, gel back that hair and flash your best commercial-ready smile. At first glance, one might think you're a lumberjack, but that's why you have the paper towel roll with the famous Brawny man on it! It also comes in handy for some quick, absorbent clean ups.
3 . The "But that's none of my business" Twitter meme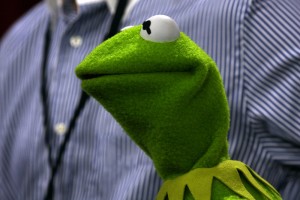 This meme took over Twitter for months, and I have to say I didn't get tired of it. Kermit the Frog is a very popular character, so it will be easy to find a shirt or tank with him on it. To get more into the Halloween spirit, check out legitimate costumes with Kermit on it! It's near Halloween so they should be on sale, and since this costume isn't the most popular request, it shouldn't be too expensive to begin with. After you find your frog attire of choice, buy a cheap mug and write, "But that's none of my business" on it in permanent marker or puff paint! Get ready for some amazing photo bombing opportunities.
4. Bob's Burgers Cast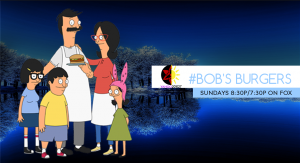 All riigggght! Let's get started with the family that's taking over FOX (or Netflix, if that's how you found out about the Belcher's like I did). Bobs, all you have to do is grow a mustache (or buy one), wear a white shirt, a white apron, and some jeans. Lindas, throw on a red shirt, jeans, and some red-frame glasses. Genes, a yellow shirt and some jean shorts will do. Louises, find a pink beanie (preferably with bunny ears, but I'm not picky), and a long green shirt. Finally, the Tinas: sport a classy yellow barrette, some black-frame glasses, a light blue shirt, dark blue skirt, and white knee high socks. Carry a tray of burger sliders for extra brownie points.
5. Characters from Frozen
As one of the top grossing films of 2014, along with a seemingly catchy song that we just can't seem to let go, let's face it: you knew this was going to be here. Go as just one character or go with your friends as the whole ensemble– either way they're super easy costumes! There's no need to buy an official coronation gown. Try Disneybound-ing it! For Elsa, an easy recognizable fix is to braid your hair into a french braid, find an icy-blue dress (or tank and skirt combo), buy a cheap tiara– and there you have it! For Anna, some low-pigtails, a black tank top, a blue skirt, a maroon accent and some boots will do the trick! For Kristoff, it's even easier: a grey shirt, some jeans, brown shoes and a brown beanie. As for Hans, a blue shirt, a white jacket, dark jeans, and black shoes should do the trick. Lastly…Olaf! A white tee or tank with three large, black dots glued or painted on, along with a white beanie or headband with black pipe cleaners on the top is enough. Go the extra mile and wear a orange paper nose for maximum awesome points.
Have fun creating these costumes or your own! Happy Halloween, and remember to stay classy and safe, San Diego.
---
1. "Maleficent Film Poster" by Global Panorama is licensed under CC BY-SA 2.0
3. "Kermit The Frog" by Eva Rinaldi is licensed under CC BY-SA 2.0
4. "Bob's Burgers (Winter)" by Martinez Julian is licensed under CC BY 2.0
5. "Anna and Elsa introduce the movie" by Loren Javier is licensed under CC BY-NC-ND 2.0