Calling all Westworld and Game of Thrones fans! I know this has been on your mind every night this week: Who is Ramin Djawadi? Don't worry, I'm here to give you the low-down on who he is and why he's absolutely magnificent.
Ramin Djawadi is a musical composer, meaning he creates the background and significant music pieces for our favorite TV shows and movies. He composed the soundtracks to many popular blockbusters & TV hits such as Iron Man (2008) (which got him nominated for a Grammy), Pacific Rim (2013), Warcraft (2016), and what he's known best for: Game of Thrones, as well as the new hit TV show, Westworld.
Djawadi created most of the songs featured in Game of Thrones. The show, in a nutshell, is about medieval families all vying for the "Iron Throne" and power over the Seven Kingdoms. The music Djawadi makes for Game of Thrones depends on what scene or what mood the episode is in. For example, the mood was more solemn at the end of Season 6, therefore the score was more solemn and simple rather than having it as dramatic as the show's opening theme.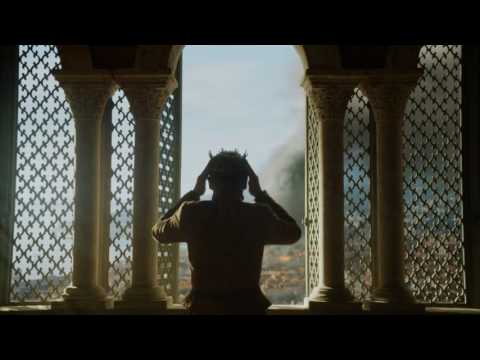 (Photo Credit: Game of Thrones' Facebook)
Included below is the song for the Season 6 finale ("Light of the Seven"), as well as the the main theme of Game of Thrones.
"Light of the Seven"
Game of Thrones Main Theme
Djawadi was also offered the task of composing songs for the new HBO hit series, Westworld. Based on the 1973 sci-fi thriller film of the same name, Westworld is about a Western-themed amusement park that features robotic "hosts" that suddenly develop consciousness. For the score of Westworld, Djawadi ditched the dramatic sound he previously used for the Games of Thrones score and instead showcased a more minimalistic and classic sound. Westworld features many piano renditions (some are even on an old-school, western piano) of songs including Soundgarden's "Black Hole Sun", The Animals' "House of the Rising Sun", and The Rolling Stones' "Paint It Black".
(Photo Credit: Westworld Facebook)
A few of these piano renditions as well as the opening theme for Westworld can be heard on the videos below!
Westworld Main Theme
"Paint It Black"
"Black Hole Sun"
You can check out some of his GoT work at the Game of Thrones Live Concert Experience in Inglewood, CA on March 23rd!
You can also check me out by listening to my radio show live at 11 pm on Tuesdays.
Ashley Bajet, signing out.