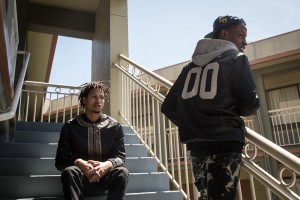 Rap is extremely popular these days, with artists like Drake and Kanye West dominating the charts in recent years. Given my strong dislike for mainstream rappers such as them, most people assume that I'm not a fan of the genre. This couldn't be further from the truth as I think that rap music at its best can be an extremely passionate and unique form of poetry. However, I find most current rap music to be lazy and unoriginal, dragged down by ignorant lyrics and extremely simple production.
There are a few popular rappers right now that I respect (Tyler, The Creator and Earl Sweatshirt both just dropped excellent albums), but in my opinion, you have to look outside the mainstream to find most rap music that's worthwhile. There's no hip-hop act that has me more excited right now than The Underachievers. A duo comprised of rappers AK and Issa Gold, The Underachievers have rapidly developed a cult fan base since exploding onto the scene with their debut mixtape Indigoism in 2013.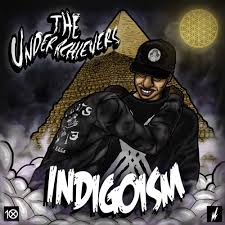 With its tripped-out production incorporating psychedelic and jazz influences in addition to philosophical lyrics about consciousness-expansion, Indigoism is one of the most original and assured debut albums in rap history. AK and Issa establish themselves as prophets for the new generation, questioning the nature of the world around them to find the truth in things. Their anti-establishment views and rebellious nature tend to get crowds riled up, but they're not an angry or violent act in any way. Rather than discussing the typical crime and sex that most rappers do, most of their lyrics allude to a unique spirituality and seeking a higher purpose beyond our mundane daily lives.
They followed up with a short EP, The Lords of Flatbush, later in the year. As Issa explained when it was released, this was mostly just a collection of "bangers" to hold fans over until the next album. It features simpler production and lyrics compared to Indigoism but is still very enjoyable in its own right. Even stripped of their more experimental elements, AK and Issa are incredible rappers whose rapid-fire flows complement one another perfectly.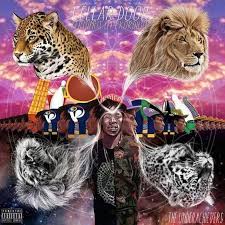 The duo's first official studio release, Cellar Door: Terminus Ut Exordium, dropped late last year. As the otherworldly cover art suggests, the album returns to the more experimental production and lyrics of their first mixtape. Although the new album is faster-paced and features some of their strongest rhymes yet, I still think Indigoism is their best work. However, Cellar Door comes close and doesn't contain a single weak track.
AK and Issa each released short solo mix tapes in 2014 as well. AK's Blessings in the Gray is very smooth and relaxing, while Issa's Conversations With a Butterfly has a more upbeat and jazzy vibe. Both are excellent and make it more clear what influences each member brings to the group beyond their individual verses.
The Underachievers are currently touring and working on their next studio album, The Evermore Project, expected to be released later this year. The duo has tweeted that this is the first album where they have worked in a professional studio environment with engineering and stems, so the sound quality will be a vast improvement. Considering how awesome their first few projects have sounded, I can only imagine what they have in store for us next.