As fans tried to tune into the finale of Disney's WandaVision, technical difficulties prevented some users from watching the premiere at midnight.
On Thursday night, Disney+ subscribers were eager to watch the final episode of WandaVision. The 9-episode Marvel spinoff following Wanda Maximoff (aka the Scarlet Witch) and Vision has been an absolute hit, with the show trending weekly on social media during each Friday episode release. Many viewers rush to stream the show as soon as the clock hits midnight.

However, some of them weren't able to watch the finale right when it dropped. Instead of seeing the opening title, fans were met with error messages displayed on their screens. Some people expressed their frustration on Twitter, as some users waited hours to view the highly anticipated finale.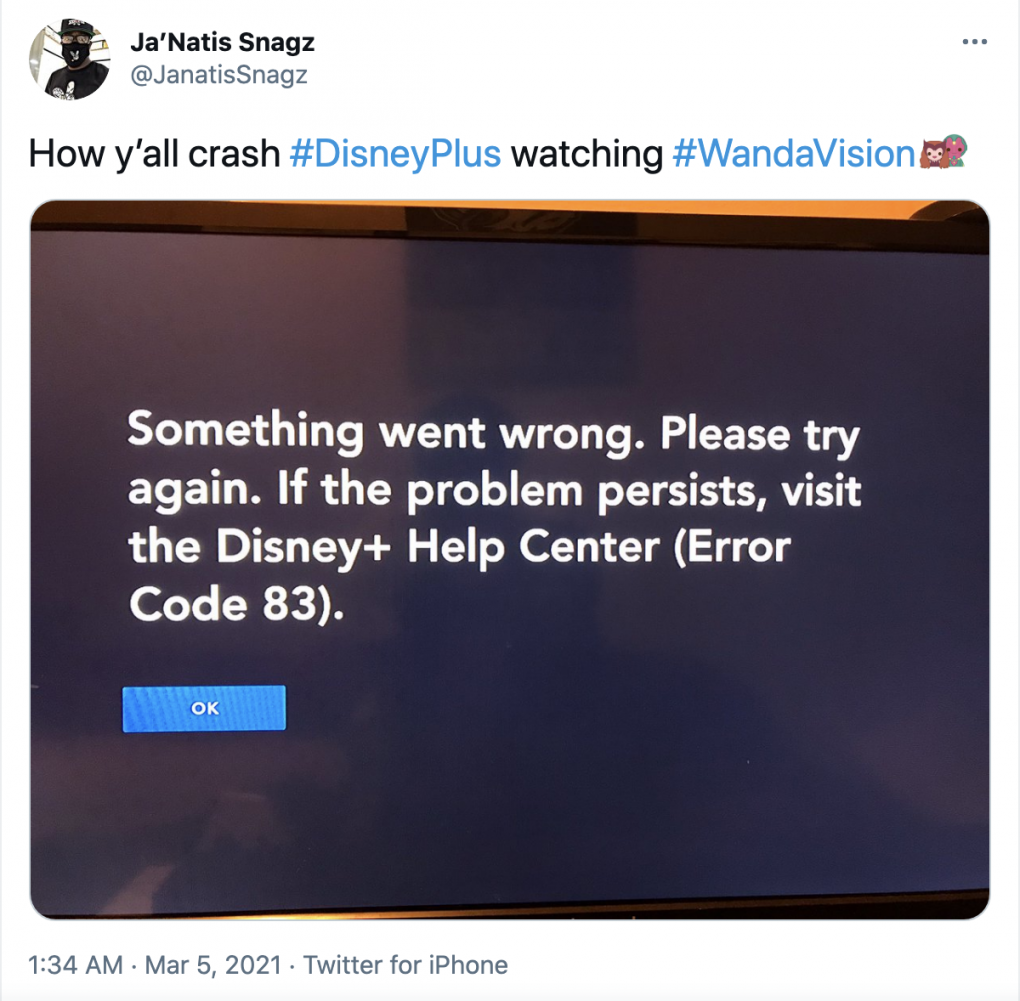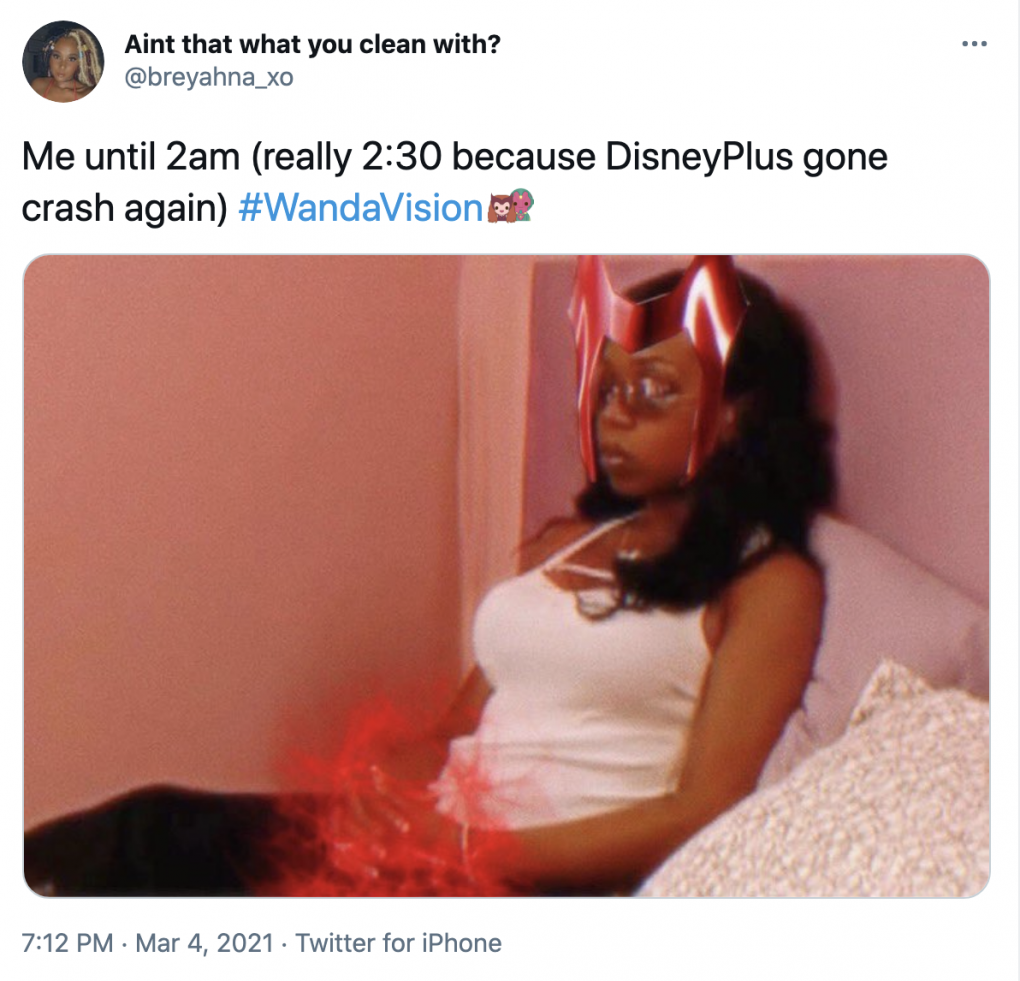 It seemed that most of the crashes affected those on the U.S. West Coast, according to reports from IGN. Downdetector, a site that tracks technical issues at streaming services and websites, noted a spike in reports from around the time the episode was made available.

While fans have raised concerns about Disney+ instability within past weeks, many would have hoped to watch the finale hassle-free. That aside, WandaVision has already become a fan favorite within the Marvel cinematic universe. You can watch the official trailer here.
Cover Photo Credit: Disney+
Written by: Nathalie Lum, Entertainment News Correspondent