The Greeting Committee brought high energy opening for Bombay Bicycle Club at the Observatory North Park on September 27, 2019.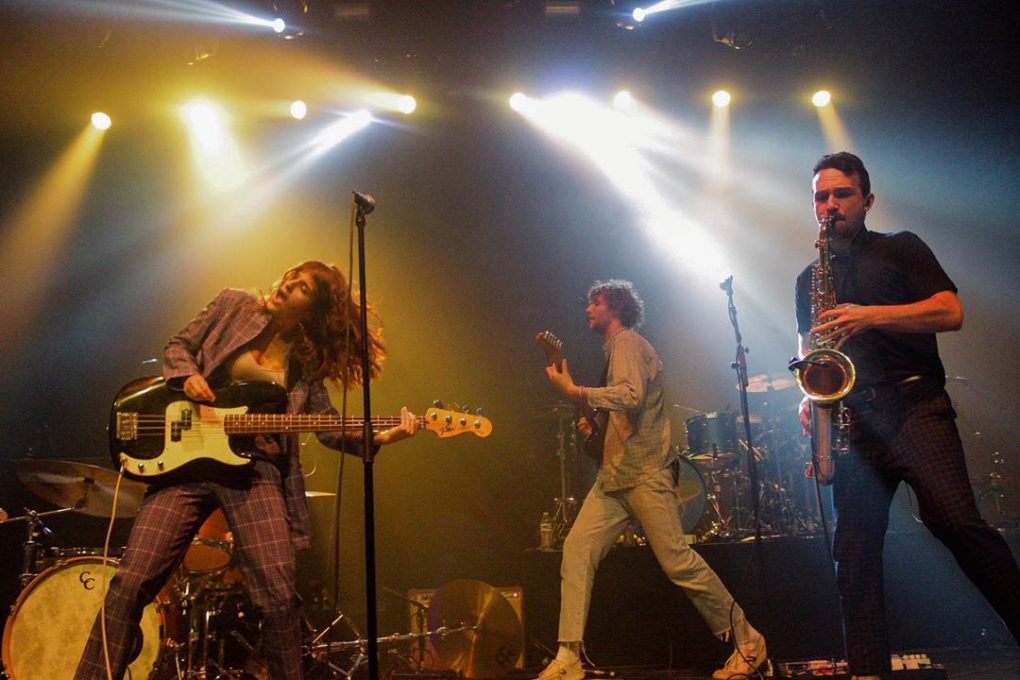 This show was my third time seeing The Greeting Committee, and in the largest venue yet. My favorite thing about The Greeting Committee has always been their stage presence; which has not been lost at all from a 400 capacity venue, to the 1,100 capacity Observatory. Even from the very back of the venue, the band's energy and movement make you feel as much a part of the action as the members themselves.

Opening with a cover of the intro of Nirvana's "Aneurysm" leading into powerful "She's a Gun"; as singer Addie Sartino ran on stage to join guitarist Brandon Yangmi, bassist Pierce Turcotte, drummer Austin Fraser, and touring guitarist Noah Spencer; The Greeting Committee immediately brought the message that the night was going to be an electrifying one. 

Next was "17", followed by "Dancing To Nothing At All". "Dancing" is one of my all-time favorite live tracks because it starts out slow and somber before picking up and having a killer saxophone solo by Pierce while Addie takes over on bass. Pierce kept his saxophone for "You've Got Me", which kept the crowd excited and intrigued. New song "What If Tomorrow Never Comes" feels more emotional and raw, similar to older "Birthday Song" and "I Don't Mind".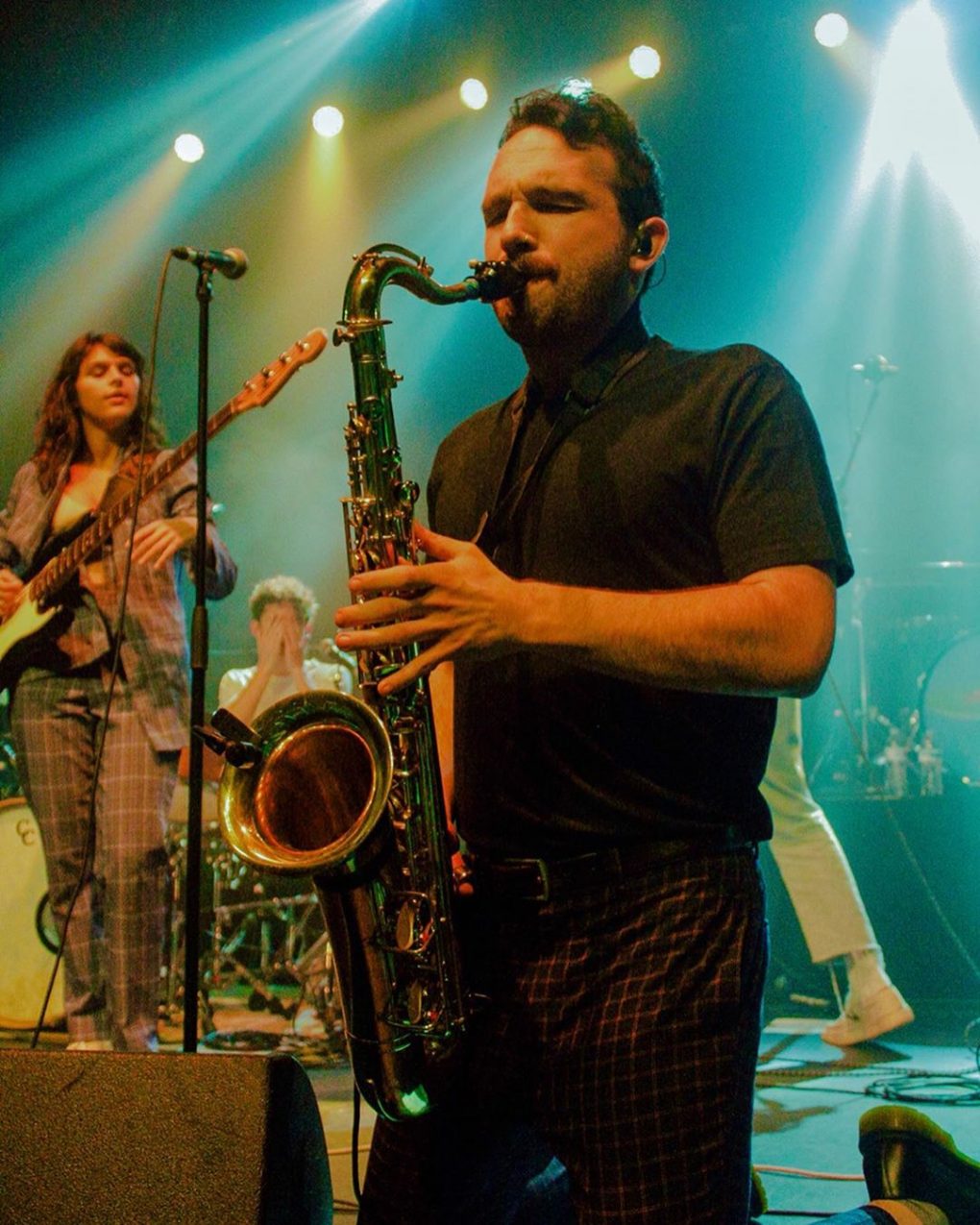 Another favorite thing about The Greeting Committee is their ability to connect.

One of my favorite moments of the night was seeing two friends embrace each other during "Hands Down", a song about "the joy that comes from unconditional, ever-present loves, whether that takes place in a family or romantic setting". During this song, I am always reminded of my best friend and feel like they're right next to me even though they're on the opposite coast. Between the song itself, the band's performance of it, and fans' interactions in the crowd, "Hands Down" evokes some of the sincerest feelings about favorite people. 

During the last song "Don't Go", the band took a pause after the bridge while Addie asked "please San Diego, take one giant step forward…please San Diego, this show is going really well, I think we all know what's about to come" before performing the strong last chorus and rocking out until the very end.

While The Greeting Committee captured attention, Bombay Bicycle Club held it.

Compared to opener The Greeting Committee, headliner Bombay Bicycle Club was definitely calmer. Most of the crowd was there for Bombay, and most likely have been established fans of the British indie rock band for many years. Just performing songs that people haven't heard since their last tour five years ago, or ever, made for an entrancing show from the band. As I looked around the crowd, I saw only 10 cell phones out at once; San Diego was in awe of Bombay Bicycle Club. 

Classics like "Always Like This", "Luna", and "Shuffle" had an obvious response of familiarity from the crowd, and new song "Eat, Sleep, Wake (Nothing But You)" and unreleased songs "Is It Real" and "Everything Else Has Gone Wrong" provided a renewed but still familiar feeling of fulfillment within the crowd as Bombay Bicycle Club went on to perform a show that solidified them as one of the best indie rock bands, entering a new era that will further prove that.

The Greeting Committee has a new EP I'm Afraid I'm Not Angry out October 17. Bombay Bicycle Club's new album Everything Else Has Gone Wrong will be released January 17.

Check out The Greeting Committee's current releases here, and Bombay Bicycle Club's here.

Written by: Emerson Redding
Photos by: Emerson Redding