Hoodie Allen brought fun, food, and games alongside a fantastic set at the San Diego House of Blues!
The House of Blues San Diego welcomed rapper Hoodie Allen for his Hanging with Hoodie Tour 2018 on Friday, September 21, 2018. This tour allowed all fans who purchased a general admission ticket to meet Hoodie Allen at no cost, as well as releasing VIP tickets for dedicated and long-time fans. The small and intimate venue was decorated to highlight the carnival theme of this tour with circus games, raffle tickets, and prizes for fans to enjoy.
To start off the show, the opening act, Gianni & Kyle, energized the crowd with a few of their popular songs like, "5 Shots" and "Do You Even Miss Me At All?". The duo's 45 minute set allowed fans to build up enough adrenaline to prepare for their favorite headliner, Hoodie Allen.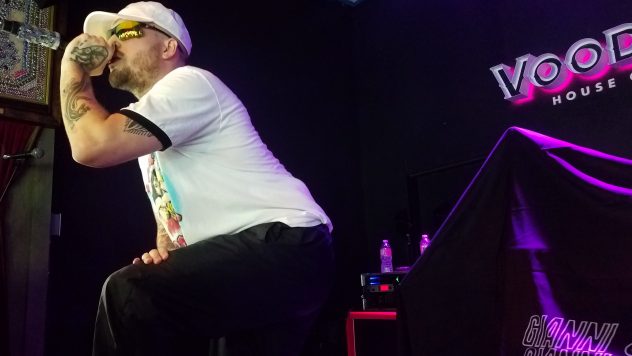 Now, as an absolute "super-fan" of Steven Markowitz (aka Hoodie Allen), I had to opt in for the VIP purchase to get the ultimate experience. With the purchase of VIP, fans are able to take photos with the artist, obtain a signed Polaroid photo memento, receive a drawstring bag with small goodies from the tour, get the opportunity to purchase merchandise first, and were given "first dibs" for standing in the front row when the artist performs. Based on my experience, I was very pleased with the organization of this concert, including Hoodie Allen's very respectful crew. I was able to talk to him in-between photos and, to my surprise, he even remembered me from the last time I saw him back in 2016.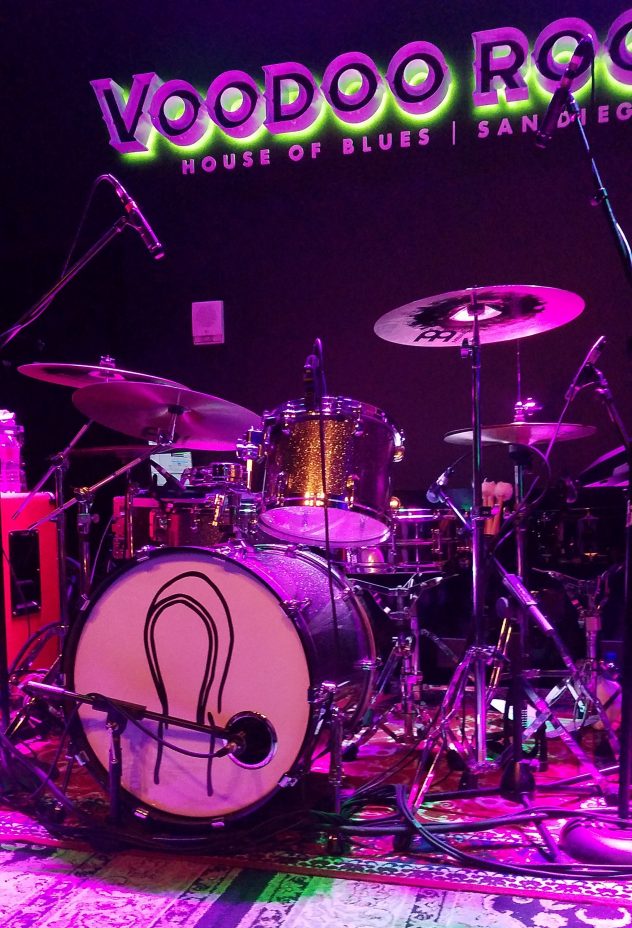 Before the set, I had the pleasure of noting that this particular fan base was incredibly friendly. And contrary to typical concerts, their was not a single form of violence or negative behavior even suggested . Everyone amongst the crowd, including myself, made new friends and discussed how long they had been fans of Hoodie Allen. Based on my quick survey with the fans around me, a majority of fans wanted to hear Hoodie perform his 2012 single, "No Interruption."
When the show began, I'll admit, I had my own "fan-girl" moment and started screaming in excitement when he began his performance with his 2012 single, "Eighteen Cool;" a song which set the tone his the remainder of the night. Considering the fact that this venue was intimate enough to fit approximately 150-200 fans, concert-goers were consistently able to get clips and photos throughout his set. Additionally, two of the songs which Hoodie performed came straight from his new EP that will be announced & released sometime this year; the tracks, "Wasting All My Time" and "Operation", were performed for the very first time on this tour in preparation for the release of his as-of-yet unnamed EP. As the night continued, he performed the short version of older tracks such as, "The Chase Is On", "James Franco", and "You Are Not Robot".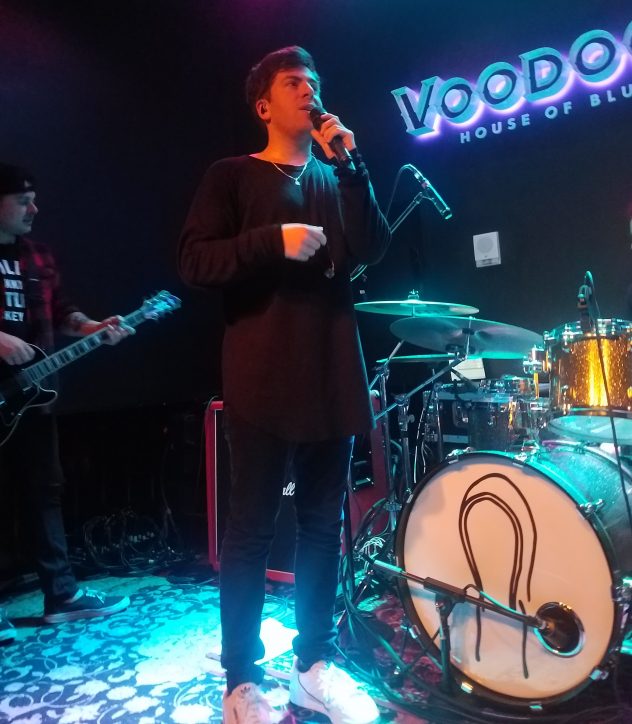 In addition to performing, Hoodie Allen included multiple interactive event for fans to participate in. For this show, Hoodie Allen brought out some games for fans to play. The first game had fans spinning his carnival wheel, which allowed 1 lucky fan to determine which bonus song would be performed on this leg of the tour. For San Diegans, the wheel landed on the song, "Show Me What You're Made Of", which brought immense happiness to his older fans. He also included a trivia buzzer game, where two fans competed one-on-one on their knowledge about the the artist; the prize being Hoodie Allen caking the loser of the trivia game.
Now, if you are not educated on the Hoodie Allen tour traditions, here's a fun fact for you. Fans will purchase cakes and decorate them to give to Hoodie's backstage crew for one sole reason: to throw them into the audience during the show. This tradition started because of Hoodie's well-known song, "Cake Boy," which later lead to fans preparing ahead of time to avoid getting cake all over them.
As we have all learned over-time, all concerts must come to an end with the most popular song the artist has released. To my surprise, Hoodie Allen performed two encore songs to ensure this concert ended at an all-time high. The songs, "No Faith in Brooklyn" and "No Interruption" were the absolute best song choices to end Hoodie's San Diego tour stop.
Overall, I was very happy with my experience seeing my favorite artist, Hoodie Allen, perform once again in San Diego. The atmosphere remained positive all night long thanks to the fans' respect towards the artist and one another. Anyone whose interested in listening to an up-and-coming artist should definitely give Hoodie Allen a chance. Hopefully he'll make you a forever fan as well.
Reviewed by: Sofia Gomez
Photos by: Sofia Gomez