You heard it here first, ladies & gentlemen. Your local K-Pop fan of 10 years has finally attended her first K-Pop/BlackPink concert; what a shocker.
Lucky for me, I was able to fight off ticket prices of over $600 to see BlackPink. I'm sure the name of this group sounds familiar to a few individuals, but if you aren't certain, I'll explain.

BlackPink is a 4 member girl group in South Korea from the notorious, YG Entertainment. They began their debut as a group in 2016 with their hit song, "Boombayah." The members include: Jisoo, Jennie, Rosé, and Lisa. What makes this group so unique, besides their girl crush concept, is where these girls are from.

Jisoo comes from South Korea, but the other 3 girls came from different areas. Though Jennie was born in Korea, she was raised in New Zealand. Rosé was born in New Zealand, but was raised in Australia. Lastly, Lisa was born & raised in Bangkok, Thailand, which makes her the first non-Korean K-Pop artist from YG Entertainment.
But enough about their background, let's get to the fun part: the concert.
First of all, buying tickets for this concert made me feel like I was on fighting grounds with resale ticket sellers as they were trying to sell tickets in the highest level of The Forum for $600 dollars a seat. Like most people, I decided to wait it out…but not without complaining, of course. By the following week, I was able to snatch the cheapest tickets of $110 per seat, to which I was grateful I memorized my debit card number by heart.

Fast forward to last week April 17th, it was time for me to get ready. Like most fans, I had owned a BlackPink t-shirt and pin to show that I was part of the fandom known as Blinks.

One thing that most people won't tell you is that K-Pop concerts use something called a light-stick for fans to interact with their idols. Now, this particular light-stick for BlackPink had an interesting feature. Besides the fact that this light-stick looks like a toy hammer, guess what; it squeaks like one too!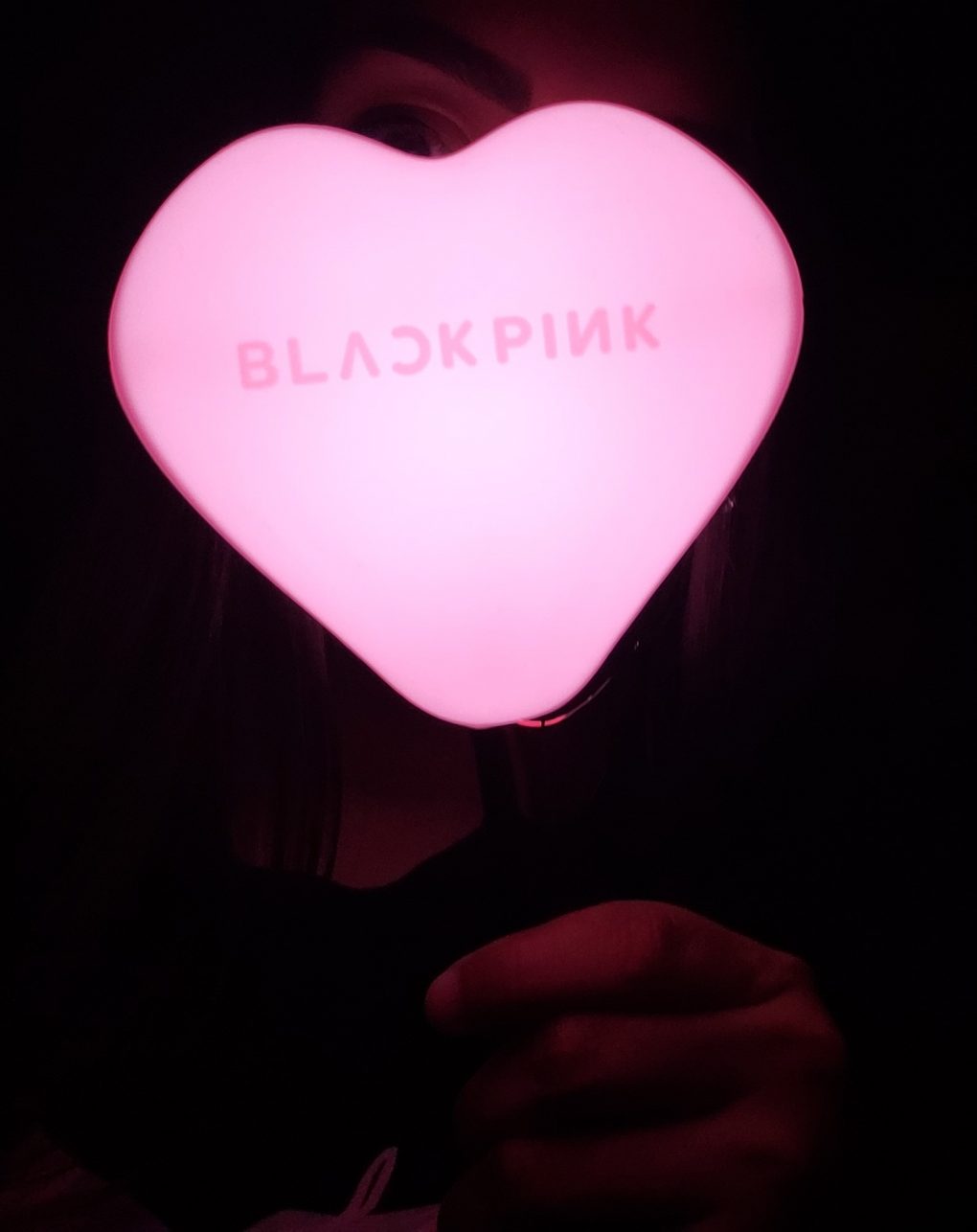 As I go up the flights of what I like to call "cardio central", I get to my seat in the middle row of nosebleeds. Being able to have my seat near the aisle was by far the luckiest thing in the world because I didn't have to worry about bothering people to get out of the row and I had space to dance the whole time.

Before they set the stage, there were screens showing their music videos and blasting the songs to the fans to prepare them for their idols appearance. Not going to lie, hearing a collective scream of fan girls & boys really made me feel like I wasn't at their level.
By the time the concert began, I was excited to see what song they would play to start the night and lucky for me, it was one of their more well-known songs called, "DDU-DU DDU-DU."
The rush of adrenaline was one thing, but it honestly felt like I was dreaming.
I've practically waited for this moment for 10 years and to finally be attending the concert for a group I enjoyed so much…you have no idea how much shock I was in. The peak of my night was hearing the 4 girls talk to the fans about how excited they were to perform in Los Angeles for the first time. Even though they performed at Coachella that previous weekend, they reassured fans they would sing every song.

Each one of them performed a solo act on stage to show their talents & creativity in front of us. Jisoo covered Zedd's "Clarity", Jennie sang her solo release, "Solo", and Rosé sang a variety of songs from YG Entertainment's past artists Taeyang & Park Bom. Though, the moment we were waiting for was Lisa's dance solos which she danced her viral dance cover of Jason Derulo's "Swalla".

Of course, BlackPink sang all the songs from their newly released album, Kill This Love. With songs like, "Don't Know What to Do," "Kick It," "Hope Not," and "Kill This Love," these girls performed with such professionalism, elegance, and vibrancy. By the end of the night, BlackPink ended the In Your Area Los Angeles Tour stop with the song, "As If It's Your Last." I personally didn't want this night to end as I was enjoying myself so much. Luckily, BlackPink surprised us for an encore of their songs, "DDU-DU DDU-DU" & "Stay." Though it didn't make it any easier to prepare myself to go back to San Diego afterwards.

So, what's my opinion & what's my life like now after this concert? Honestly, it's changed my life in the extent of post-concert depression of almost a week now.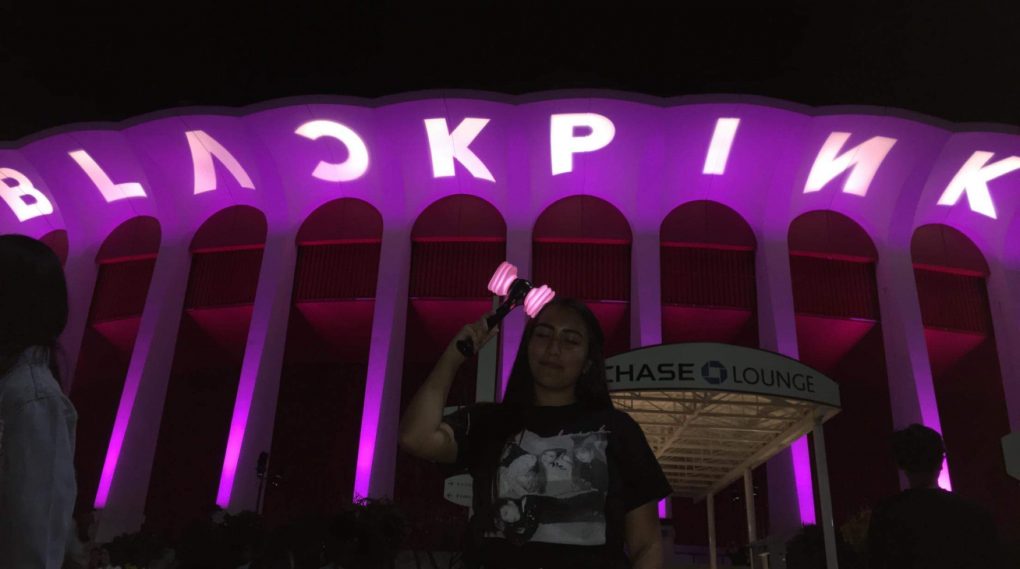 But in all honesty, I felt like I was welcomed and treat respectfully by everyone at the concert. I was worried that I would have encountered fans who were boisterous or ignorant, but that wasn't the case. Instead, I felt like I belonged in a sea filled with pink BlackPink light-sticks. This concert was a reminder as to why I loved K-Pop for so long.

Now that I have returned back to reality, I have plans for my next concert…but let's just hope I can afford it first.
Written by: Sofia Gomez