SDSU held a panel at this year's San Diego Comic-Con about the upcoming Major and Minor in Comic Studies here at SDSU. It was such an exciting thing to witness, not only as my first time at SDCC, but also as a student at SDSU to see so many faculty speaking about comics in such a passionate and educational way. The panel structured how the upcoming curriculum would lay out as well as all the various focuses that can be selected within the Comics Studies area.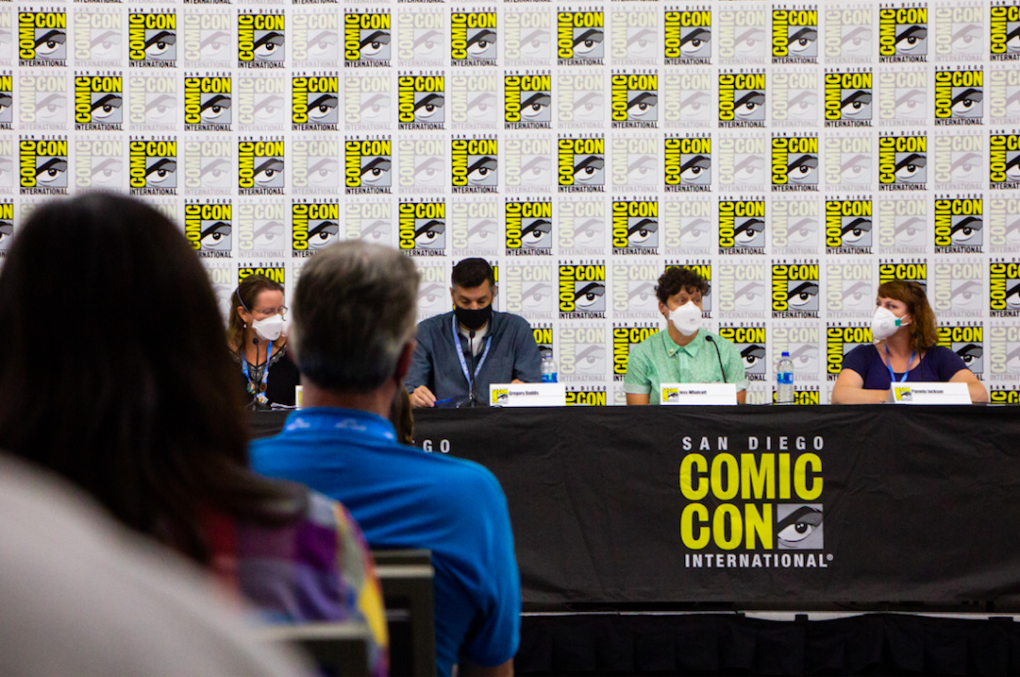 The faculty talked about how the long history of great artists that have been creating comics for 100's of years had inspired them to look into this possible future education path. But it wasn't until they all noticed that so many professors were making small, one off classes focused on pop culture and comics that they realized how viable this curriculum could be.
During the pandemic, the staff spent months over Zoom putting together the curriculum to win SDSU's Great Big Idea Program, a grant given to those projects that SDSU deems worth it. What they currently have created is 4 workshops open to the public (one a semester) with the aim of Fall 2024 to have one new Comic Studies Certificate. There are many different focuses revolving around comics such as censorship, global panic, and even the LGBTQ+ movement. The specific image below showcases the modern iterations of comics' example of "Queer Coding", which will be one of the focuses in an upcoming course.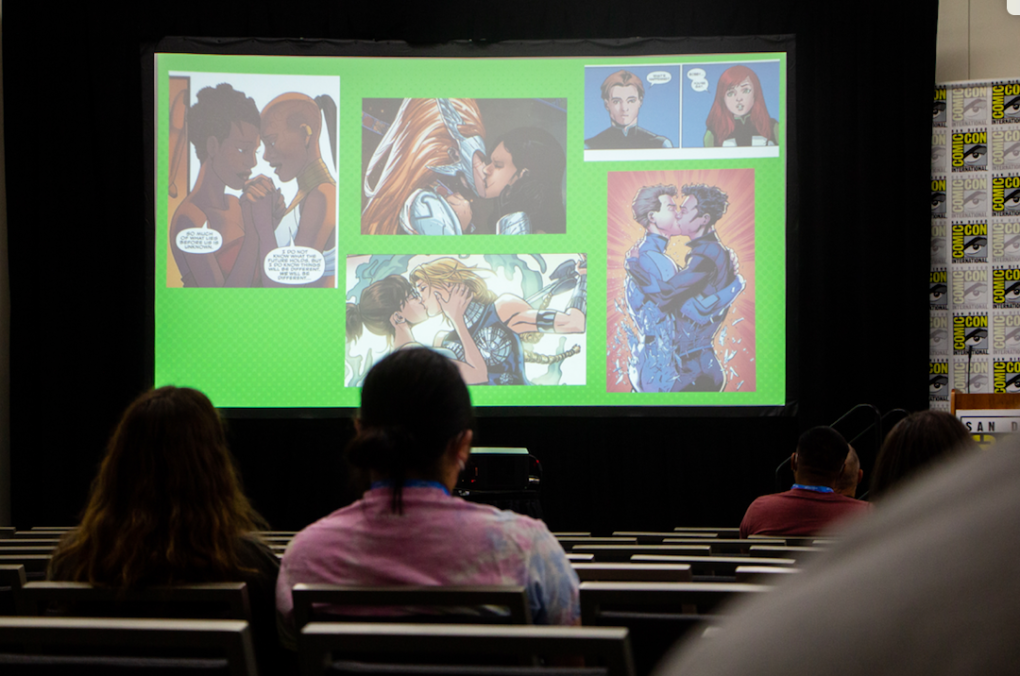 If any of this is of interest, there is currently the Center for Comics Studies at San Diego State University which explores all types of comics through an analytical and research-oriented approach. Within SDSU's library, you can have access to over 100,000 comics, learn about how comics can transform humanity, and even join an active student comics club.
There are many exciting new programs coming to San Diego State University, and pretty soon Comic Studies will be jumping off the page and into the classroom.