My affinity for coffee has always driven me to seek out the cutest and coziest coffee shops to relax, read and maybe do some homework in. Now that I live in San Diego, I've adventured off to a few of the cities great shops. Luckily for me, a quaint coffee shop opened around the corner from my house a months ago, called Scrimshaw Coffee.
I stopped in a few days after its opening to get a little pick me up. I  kept it simple and got an espresso. The guys who opened the place were the people working, and both were super chill and welcoming. When I ordered my espresso they oh-so-casually referred to it as "spro," like they were speaking some hip coffee language I didn't know. When I finally did get a sip of my espresso I was blown away. Okay, I know this all sounds a bit much for coffee, but damn, it was great! Smooth and rich with an almost sweet finish. I want one now just thinking about it. Ever since then, I have gone back a few times and to get the same thing. Don't get me wrong, I would go every day if I could. But, I am also a broke college student that can't afford $2.50 every day for this stuff.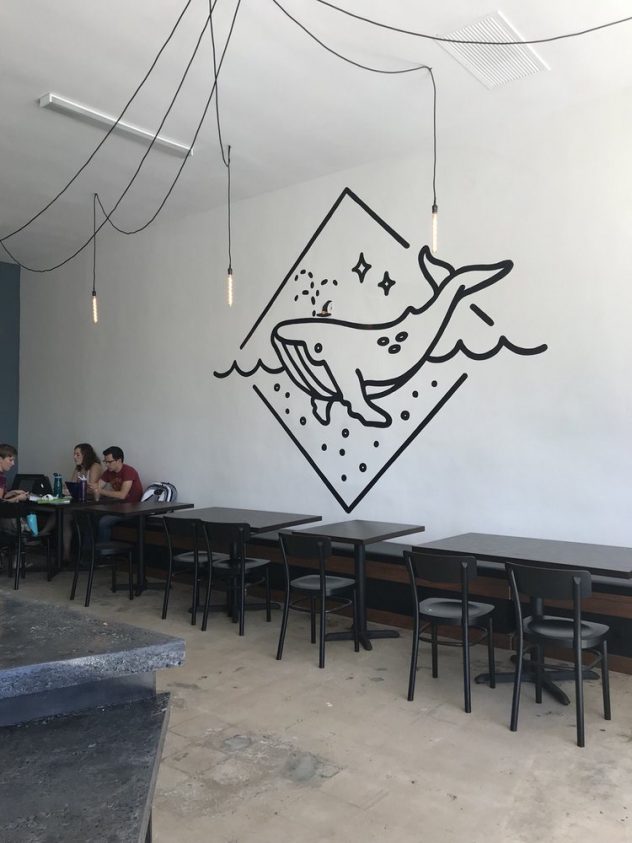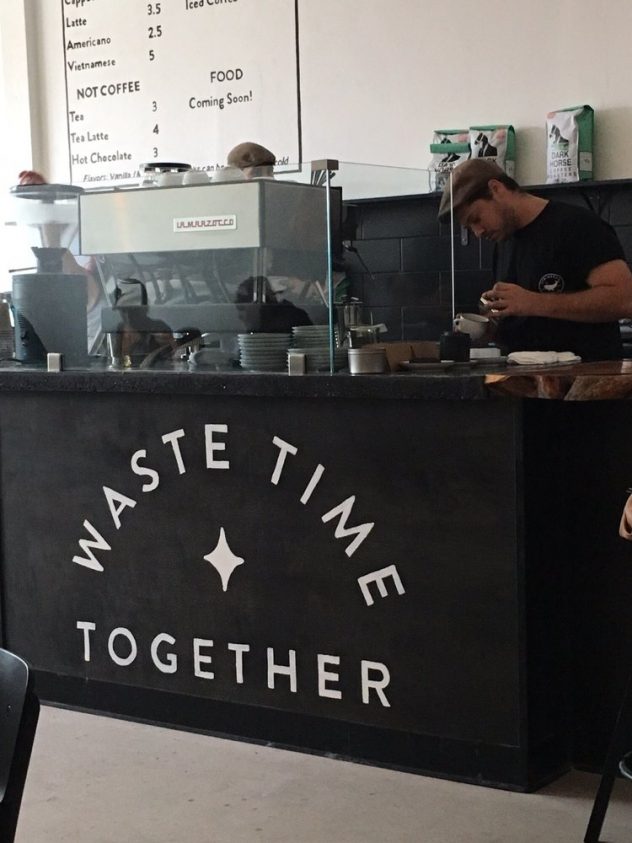 Originally, the place was easy to miss, as it was hidden away on El Cajon Blvd between a furniture store and another shop. Now though, they're very visible with their very own "COFFEE" sign. With it's giant Scrimshaw whale painted on the wall and a sign stating "Waste Time Together," Scrimshaw is making moves an eclectic coffee shops right here in the SDSU area. The menu is simple: it sticks to espresso, coffee and tea. The space has a limited amount of seats. If you ever get a chance to go, do it! Since it's so close, I say it's a MUST!