Charlotte Lawrence and Goody Grace put on an electrifying show that had the crowd moving all night long at the House of Blues on November 21, 2019.

Before the show, KCR got to have a friendsgiving with both artists in our production studio. In this intimate setting, we all enjoyed a fully vegan Thanksgiving, screen printing reusable tote bags, and more! We also got to sit down and talk to Charlotte and Goody about their music, new songs, and their tour. They each performed an acoustic song, which you can watch both the interview and acoustic songs here. 

Goody Grace
I had never seen Goody Grace or Charlotte Lawrence live before, and this show absolutely blew me away. Goody Grace opened up the show, playing songs such as "Scumbag," "Two Shots," "Rest Your Eyes," and more. There were some die hard fans in the crowd, singing along to every word and dancing their hearts out. For the people who had never heard of him before, they were still moving and dancing along to the songs.
After learning about the influences behind Goody Grace's music earlier in the day, it really translated to his music. His music is a mix of all of the music he likes and listens to. You heard emo, pop punk, r&b, and rap influences in his music. They all merged together to create this very unique sound that is 100% Goody Grace. Since this show, I have had Goody Grace's music on repeat, and you should too.

Charlotte Lawrence
Charlotte Lawrence headlined the show. She played a total of 14 songs: "Why Do You Love Me," "Just The Same, Keep Me Up," "I Bet," "Stole Your Car," "Young and Reckless," "Everybody Loves You," "You," "Sin X Secret," "Psychopath," "Cowboys," "Navy Blue," "God Must Be Doing Cocaine," and "Sleep Talking."
The crowd was totally and fully engaged with her performance; Charlotte had so much energy on the stage, and was interacting with the crowd at all times. At one point during the show, she claimed that she is too tall to dance but her dance moves went perfectly with her music. This encouraged everyone in the audience to dance along too; not a single person in that crowd stood still.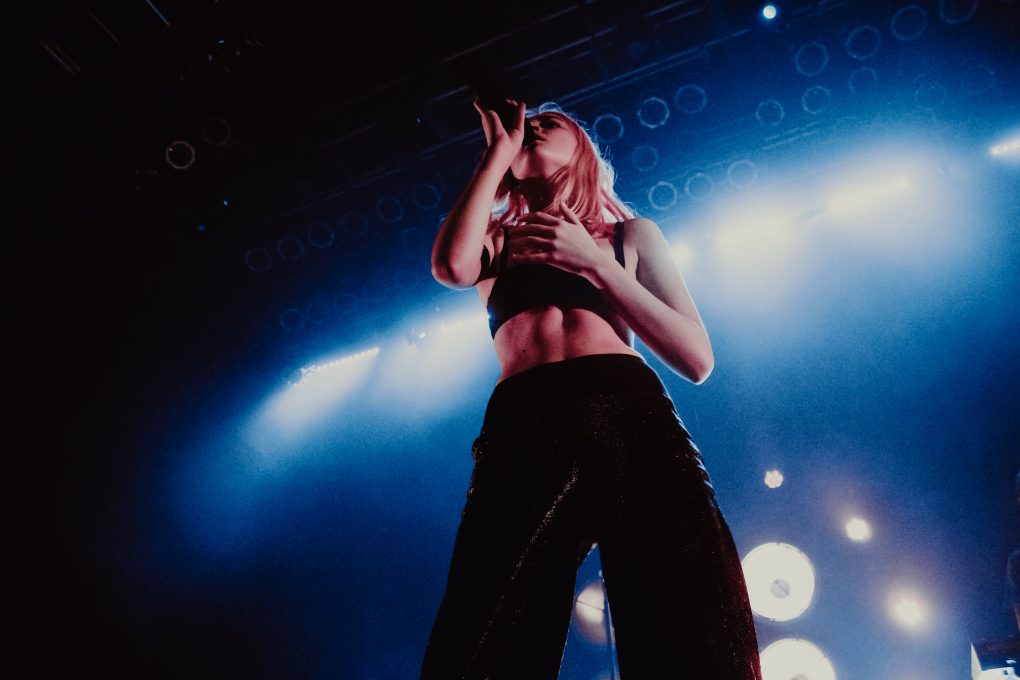 I wish I had the proper words to describe how utterly gorgeous Charlotte's voice is. It has the perfect mix of raw emotion and effortless talent. She hits these high notes and goes on these runs that are so beautiful, it genuinely does not sound real.
My favorite song of her performance was Stole Your Car, which has been on repeat since this show. This song in particular had everyone jumping in the air, and dancing. The vocals in this song are insane, and she executed them flawlessly.
Charlotte also performed her newest song, "God Must Be Doing Cocaine." It calls attention to all the messed up things going on in our world today. It was a super stripped back and emotional performance, which the crowd stayed silent throughout the entire thing. The show was one you should not have missed!

You can listen to Goody Grace ft. Blink 182, "Scumbag," here.
You can also listen to Charlotte Lawrence's newest song, "God Must Be Doing Cocaine," here.

Written By: McCaeley O'Rourke
Photos By: McCaeley O'Rourke