Over the weekend I had the pleasure of seeing "Celebrating Billy Joel" at the Magnolia in El Cajon. A cover band for one of the most iconic songwriters/rockstars of the last decade, the band did an amazing job of encapsulating his timeless songs. They had the audience, including myself and my sister, singing along the entire time, leaving my voice strained by the end of it.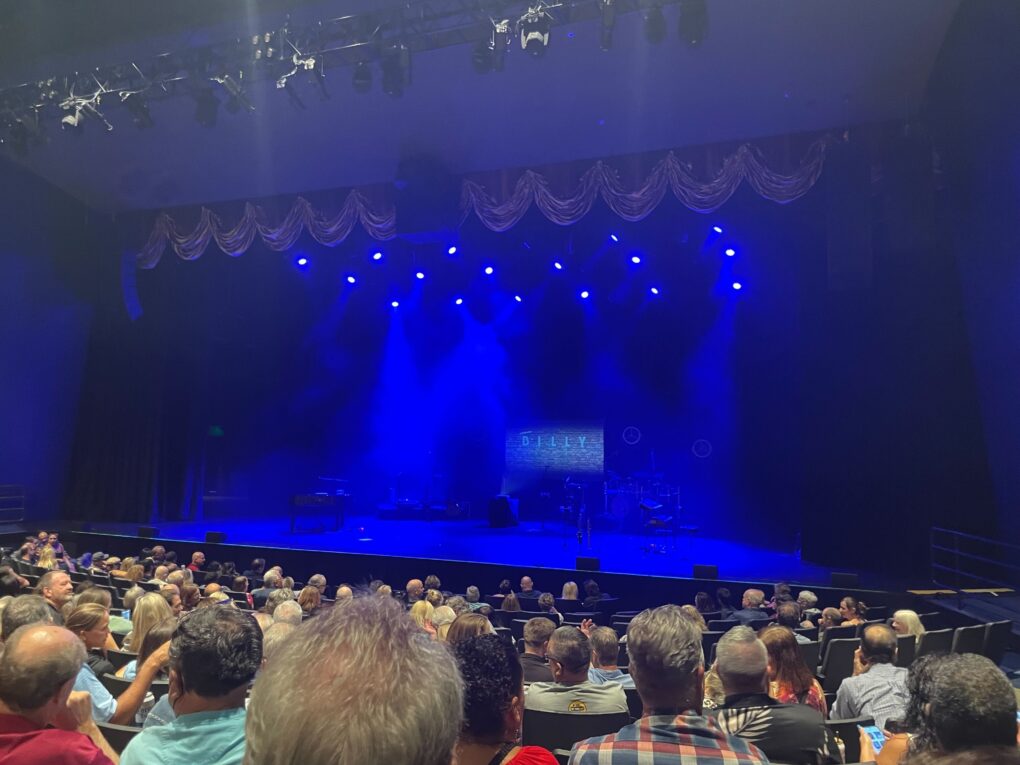 Speaking of the audience, I was probably one of the youngest people there. If you think I'm lying just look at the picture above and notice all the gray hair I captured from my pre-show picture. I have been a Billy Joel fan for many years and I absolutely loved the show. I can't imagine what the old-timers thought as they have most likely been listening to Billy for years. While the audience was on the older side, the band themselves were surprisingly young.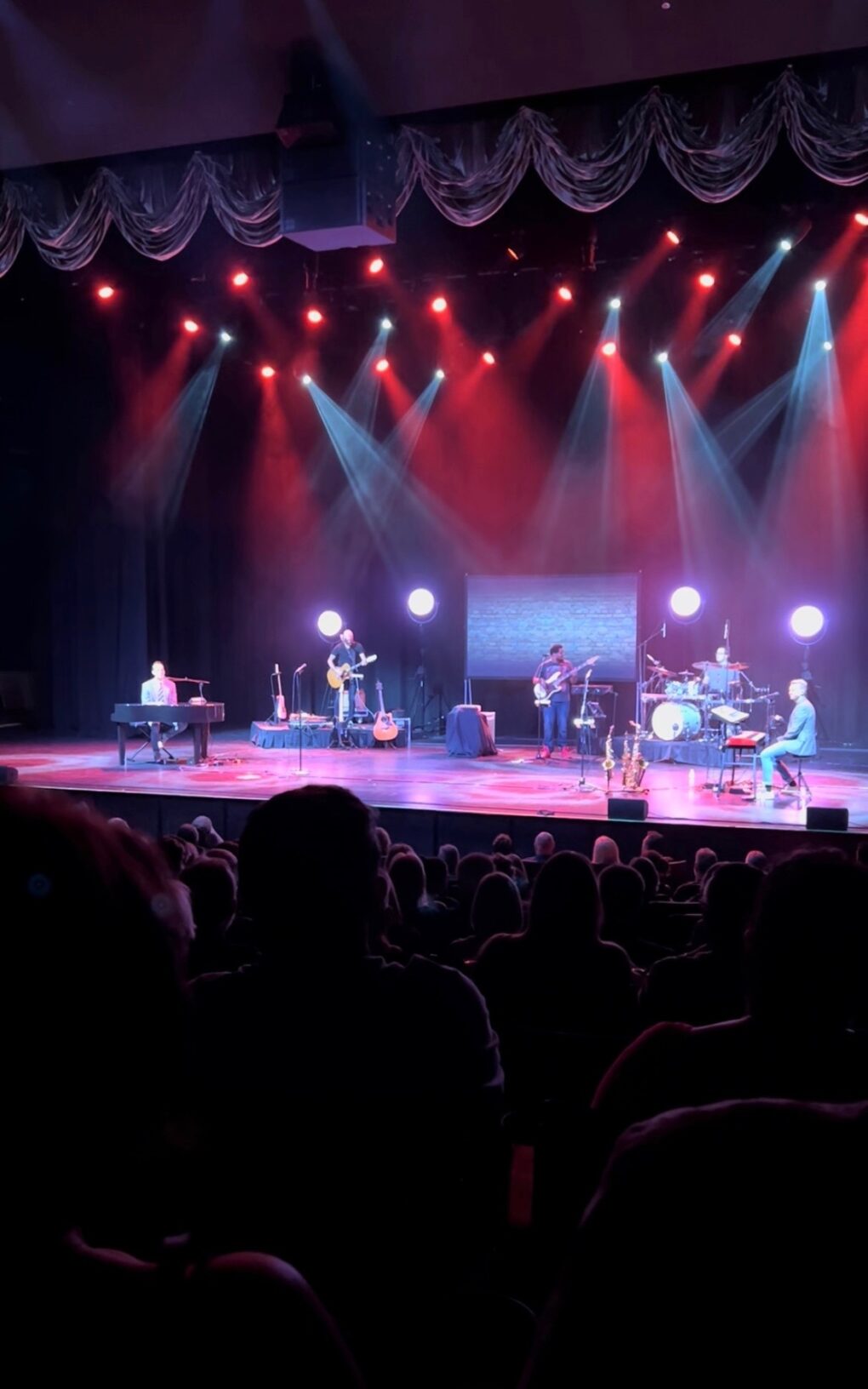 Led by lead singers Rob Stringer and Alex Dee who hail from England, they lit up the stage. Not only could the duo make you think you were actually at a Billy Joel concert, they surprised me every few songs by playing a different instrument that they had yet to play yet. Alex started off the concert singing "Everybody Loves You Now". His booming voice filled the room and left me with goosebumps. He played piano as he sang and got the crown invested immediately. Rob took over next singing and playing piano for "I'm Moving Out". The change in singers was surprising and awesome all at once.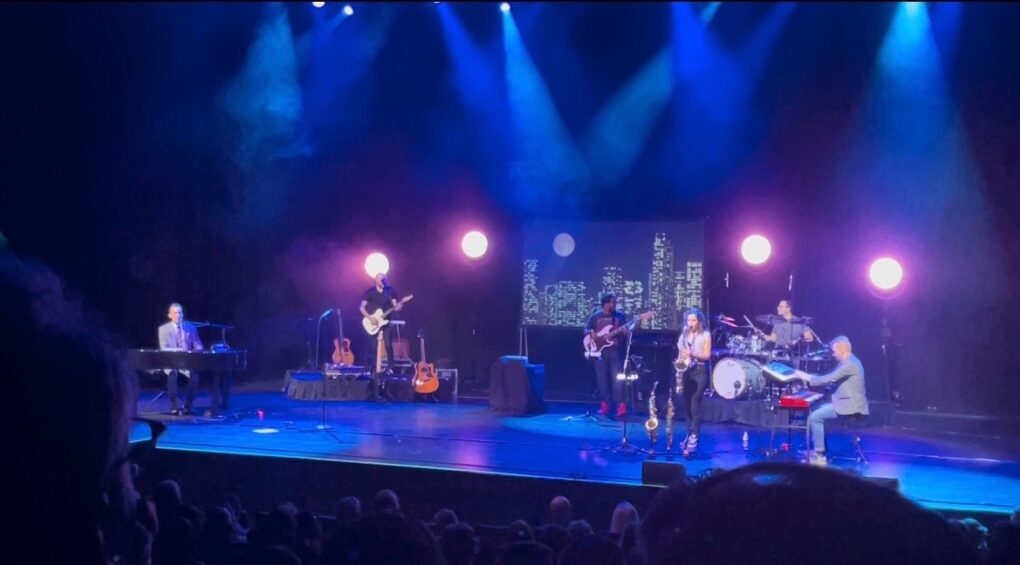 The two were great, bouncing off of each other the whole show. At one point they changed positions mid-song. Alex and Rob switched singing/piano positions as they sang "Scenes from an Italian Restaurant".
I have been to multiple Billy Joel concerts and what I love most about them besides the singing is the amazing bands Billy has joined. Alex and Rob had just that with a group from Charlotte, NC. The saxophone player stood out to me most. Rhi Dewey played tenor, alto, and soprano sax, and she tore it up with every single one. She had a solo during "New York State of Mind" that blew me away. I used to play saxophone and hearing her play made me wish I stuck with it. She was the highlight of the show for me.
Overall this was such an amazing concert and a phenomenal atmosphere. The band made it seem like a true Billy Joel show singing some of his greatest hits and killing all of them! They gave us an encore of "Uptown Girl" and "Piano Man" that ended the show perfectly.
If you ever have a chance to listen to Billy Joel music… do it!