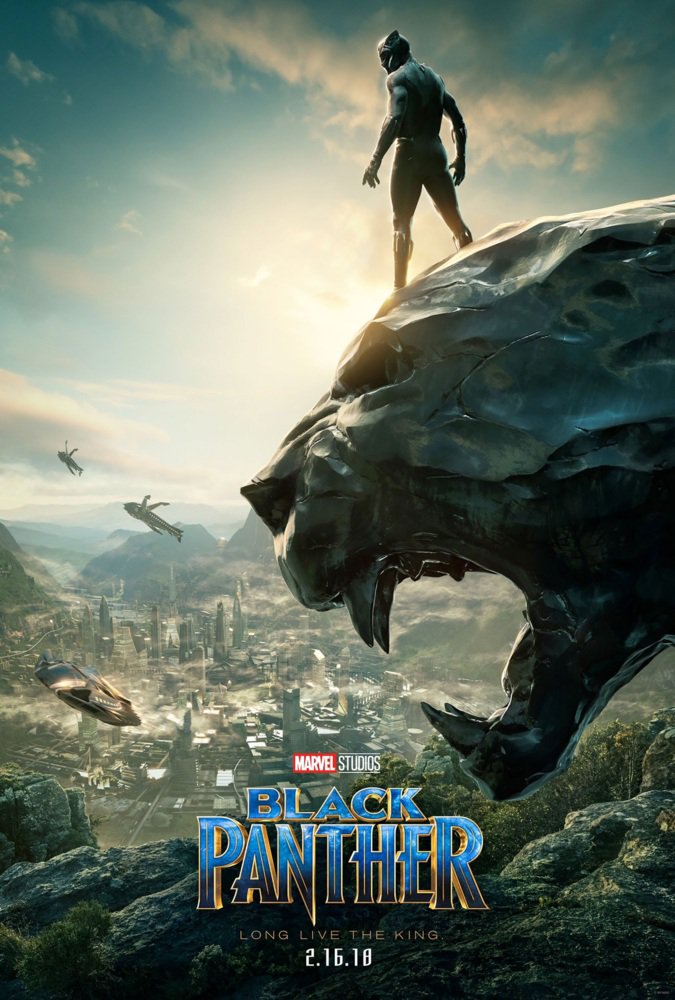 On February 16th, the largely anticipated Marvel Studios film "Black Panther" was released.  It was directed by Ryan Coogler and produced by Kevin Feige and David J. Grant.  The production budget was $200 million and $150 million was spent on publicity.  The film's ratings are 97 percent on Rotten Tomatoes from critics and 7.9/10 on IMDb.  The movie raised $242 million in the U.S., and $427 million worldwide within the first four days in theatres, crushing box office sales for movies such as "Deadpool" and "Justice League." "Black Panther" accounts for the biggest debut for a film directed by an African American. This movie is sure to impact future on-screen and off-screen representation.
Early numbers predicted that the film would make between $100 million and $120 millions in its opening weekend, however with the build-up to the release date and the publicity, the pre-sale numbers grew incredibly.  The film was then indicated to hit $170 million just a few days before the film reached theaters.  
The plot of "Black Panther" follows T'Challa (played by Chadwick Boseman) as he is crowned the king of Wakanda, a wealthy nation in Africa, after the death of his father.  Lupita Nyong'o, Daniel Kaluuya and Forest Whitaker help protect the throne, Wakanda, and the rest of the world from the antagonist, Erik Killmonger (Michael B. Jordan.)  The rest of the cast consists of Angela Bassett, Martin Freeman, Andy Serkis, Sterling K. Brown and more.
Celebrities spoke up on Twitter about "Black Panther" following the release date to congratulate the cast on the movie's success, along with admiring how the film will largely influence the young audience.