Pony, Rex Orange County's 33-minute long sophomore album, attempts to condense the breadth of a pop album into a small, neat, tidily wrapped package.
The record kicks off with "10/10," an upbeat tune that sees Rex reminiscing about failed friendships and expresses a desire for self-improvement. With concise lyricism, a triumphant chord progression, and creative synth work, this song is certainly a contender for the highest point of the record. The lyrics are honest, which is refreshing in the pop music industry known for its decreasing lyrical quality.

Second in the lineup is waltz-ballad, "Always." This song is absolutely drenched in nostalgia as Rex riffs over a funky horn-line, singing about the difficulties one might face in a romantic relationship, or in a quest to improve oneself.

"Face To Face" is a rather uninteresting entry in the Pony's tracklist. Although Rex describes the track as being about "feeling trapped in an undesirable situation," and being away from home, the song only seems to skim the surface of what those themes could have entailed. Additionally, the instrumentation of the track lacks inspiration, sounding rushed and unemotional.

"Never Had The Balls" is a fairly strong point, making a good showing with its almost 80s-esque compositional style and harmonics. It's a sweet, catchy song about a reluctance to admit an unrequited love. It's a story that we've all heard many times before, but Rex succeeds in finding a creative renewal of the narrative, keeping listeners on the edge of their seats.

"Pluto Projector" is quite possibly the emotional peak of this record's tracklist. The song begins like many of Rex's other tunes with an understated instrumental and simple vocal line. The track slowly builds layers upon itself, concluding in a euphoric display of the singer's true compositional ability. The horns, strings, and pianos all complement each other nearly perfectly, and the build of emotion throughout the song creates a satisfying rise and fall.

This song then transitions into "Every Way," which acts as a sort of interlude. Although it bears a heavy resemblance to "Always," it is intimate and makes the listener feel as if they could be listening to a friend singing in their bedroom.

"It's Not The Same Anymore" is the album's conclusion. Reflecting on the loss of youth, Rex Orange County sings of how his "face has changed" and "lost its joy." This song does a wonderful job of synthesizing the lyrical themes of the entire record and providing a satisfying end to a moderately impressive pop record that will likely inspire some aspiring musicians for some time to come.
Although Pony drags at certain points (mainly during "Stressed Out" and "Laser Lights"), there are enough shining moments to prevent the project from taking too much of a hit from these shortcomings. In his moments of true sincerity, which are unfortunately scarce, Rex did some fairly good work on this project.
Rating: 6.5/10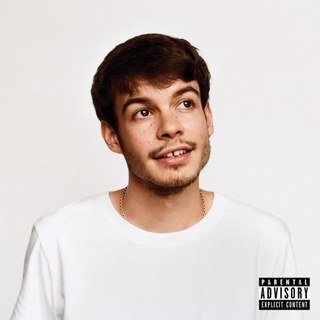 Pony, Rex Orange County's 33-minute long sophomore album, attempts to condense the breadth of a pop album into a small, neat, tidily wrapped package.