Unafraid to break the status quo, Kyle Saunders has made a name for himself as a family man, with his brothers, and as KCR's Sports Director.
At first glance, a stranger may see KCR Sports Director Kyle Saunders' flip flops and Pike fraternity polo and write him off to be like every other stereotypical white frat boy we've seen in movies like Animal House and Neighbors, but that could not be farther from the truth.
Born and raised in Sacramento, California along with his young sister, Kyle spent a majority of his youth with his mother's huge immediate family. Family values are the basis of the loving, caring, radiating aura that Saunders gives off wherever he roams. If you happen to see Saunders at any time on campus, you can feel the positive energy emitting from his being.
With his father in and out of the picture, Saunders has always been grateful for the bonds he shares with his family.
He even goes so far as to say that he does not have friends, only family. This sentiment is something many people think they believe in, but it is the only truth Saunders knows.
Growing up without much of a father figure, Saunders chose to fill that role himself and be that for his younger sister. Being overprotective at times, it caused some tension in their relationship during their teens. However, it paid off well as they now have a solid relationship that is as budding as ever.
So, why would someone whose family means so much to them decide to leave their hometown and go to a school on the opposite end of the state? Simply for a fresh start and to add more people into his family.
Saunders was on a recruiting trip to play basketball at UCSD and had some free time during his trip, so he decided to check out SDSU's campus. Now, he was unsure if his academics were good enough to get him into the school, but after receiving an acceptance letter that doubt was gone forever. He found a new home and was excited to start a new family.
Saunders played football, basketball, and golf throughout his high school career. Those teams gave him many of the friends he still has to this day, while also fostering a sense of community for him. You could say sports are a passion for Saunders, but a better assessment would be that the familial aspect of sports was something he always admired.
Sports tend to instill a work ethic into athletes that often translates into other aspects of life. One thing very evident about Saunders is that he is not afraid to try new things and he will persist until he is successful. He even picked up surfing last May to start off his first summer in San Diego. With nothing but a goal and a foam board, Saunders kept trying and can now say, "I'm pretty nice."
Now, even with the best work ethic, doubts still arise. Living hours away from your friends and family can be difficult when you're a freshman that's used to knowing everybody, that now does not really know anybody. On top of that, one of his closest high school instructors passed away from a surprising heart attack only a couple of weeks into the school year. However, that frustration and those doubts all went away one afternoon, in Chipotle.
Sitting by himself, weeks out from KCR's first meeting, Saunders was approached by two young men who were also rushing at the time and wanting to befriend Saunders. Austin Lemak was one of the two young men that approached him and they ended up becoming pledge brothers for SDSU's Pike fraternity. Unfortunately, Lemak passed away this past February from Oral Cancer. Though their relationship was short-lived they felt like lifelong brothers. Lemak's impact on Saunders is a testament to how meaningful any relationship can be no matter how long it lasts. It also helped him gain a whole new family through his fraternity brothers.
We all know the stigma behind fraternities, but Saunders proves that there's more than what you see in the media.
Choosing to prioritize his individuality and not compromise his pride, Pike was the place for him. Working around his schedule played a big part, but the Miracle League of San Diego that the frat volunteers for made the final sale. Saturdays during the semester, members of Pike go out and assist children who are disabled in their own baseball league. They help the players hit and field the ball and hold their hands while running around the bases. Growing up with a cousin with autism, this meant a lot to Saunders.
Their charitable work sold Saunders, but he was also enamored in the foundation he was able to build. The fall of 2016 was his freshman year at state and his pledge class was the first to have an actual house on campus. Saunders had a vision and along with his brothers, brought it to fruition. This meant that he could and would play an integral part in creating a legacy for the fairly young fraternity.
Serving as Director of Programming while also having the top GPA of his house during his sophomore and junior year, Saunders found ways to make the most out of the money they had without having members pay exponential dues. His favorite memory of serving that position was PikeStock, a homemade, makeshift festival that opened its doors to SDSU students that were not even in the fraternity. Complete with LED lights, CO2 spray, it was one for the ages, to say the least.
Now frats are fun and all, but Saunders says, "There's so much more to me and what I do than drinking plastic vodka on a Tuesday."
KCR is one facet of his identity that he takes a lot of pride in. With his sports career now over he already knew he wanted to continue in the industry of sports through our own KCR after being sold during freshman orientation.
His first show was KT Sportstalk with Tony Zarate and it actually garnered him a Top Sports Show award in its first season. Shadowing the Sports Director at the time, Saunders wanted each and every opportunity to immerse himself in the Aztec world of sports. He has covered every sport on campus from Women's Water Polo to Men's Baseball. Writing, announcing, and whatever else the sports department offered the opportunity to do. The most interesting coverage he did was a women's water polo game which he had never watched before but was utterly impressed by their competitiveness. "Head Coach Sydney Crawford is awesome, and it was intense man. They're pulling hair, grabbing each other, scratching each other under the water, talking shit, it was super fun," said Saunders.
After a full year in KCR, Saunders believed he was ready for the Sports Director position, but the new management at the time believed otherwise. Without the position, he had worked so hard for, he decided to take a step back and venture into sportswriting for The Daily Aztec. He enjoyed his time covering football on the sidelines as a beat reporter, but he figured out that writing was not as fun for him as what he had done with KCR. He came back the following semester and did his own sports talk show yet again.
This past January, Saunders finally got his shot at the Sports Director position. When handed the reins he was left with more problems than benefits. However, the networking king that is Kyle Saunders was able to use the connections he made before to reconnect relationships and gain the trust of the sports teams on campus. After only a semester on the job, he believes the department is doing well. "It's a lot better. I think it's a lot more transparent," said Saunders.
Where does Saunders want to go next?
He's discussed opportunities with the San Diego Padres and he dreams of being on Sportscenter, but all he wants to do is be happy and surround himself with good people. "I'd love to be crafting up highlights all day and interviewing athletes, that'd be so cool. Traveling with a team would be really cool. I won't say no to anything at this point," he goes on to say, "I'm just doing what makes me happy and surrounding myself with good people."
Saunders is an example of what having strong values and a good work ethic can do to your life and to the lives of those you interact with. He will acquire his Bachelor's in Journalism and Media Studies in May 2020, but he's already found success in his own right. Saunders said, "Success would be, a happy group of people around me." If you see him on campus you can see just how successful he is. A lifelong fan of the Sacramento Kings, Saunders, and his hometown team are both on the rise to the top.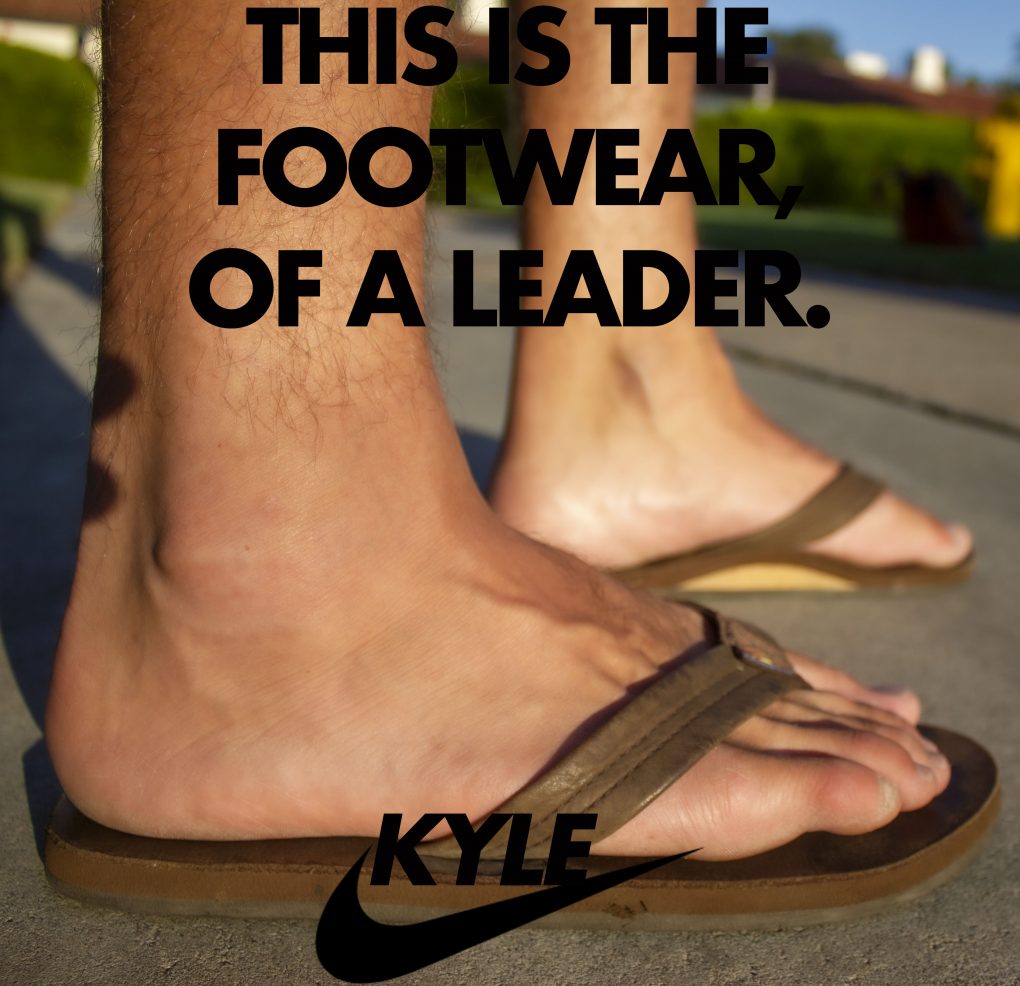 Written by: Alexis Camel