Heartbreak, loneliness, sadness, hope, love, and music. The perfect ingredients for an addictive pop album, and that is what artist John K provided.
Now that recipe may seem very cliché with any pop artist, but not with John K, who pulled it off beautifully, to the point where you hear and feel the emotions. This album is one you listen to repeatedly; you need to fully taste, chew, and digest every line to get the full experience. Warning though, this album will have your emotions all over the place, but in a good way.
John K, an artist you outta know, is an up-and-coming singer from Orlando, Florida. He got his first big hit in 2017 with "OT"; an electro-pop track with over 50 million streams, an independent release. Followed by his debut EP, If We Never Met, which is included on the album. After If We Never Met, he signed with Epic Records in 2019.
His debut album, "love + everything else" lets everything out. Whether you're struggling with moving from a previous relationship or thankful for that special person in your life, this album covers it all. Here are my top favorites from the album.
happiness
Happiness is that song that reminds us me that it is ok not to be ok. The song goes with the pandemic perfectly; because we will get back to the happiness, we are all missing right now. We had many bad days in 2020, but good days are on the horizon, and we will get there soon.
The lyric from the song that reinforces that is "Happiness where you been? Are you gone? Are you comin' back?" Yes, happiness will be back, and when it is, take advantage of every moment.
parachute
Ok, this song is a total vibe that I love to throw on in the morning while getting ready. Fun fact, the music video for this song was shot in one take, and it's well done for one take. So if you need a song to vibe out to, look no further than parachute.
My favorite lyrics: "Vibin' we could talk all night or sit in silence" I mean, this is me; whatever my significant other wants to do, I am happy to do and enjoy one another.
If we never met
When I hear this song, I automatically think of how grateful I to have that special person in life. "If we never met, I would be drunk waking up in someone else's bed." John K is honest and thankful; he is not that person.
He's thankful to have the love with his wife and wouldn't want to be anywhere else. Shoot, I feel so thankful for this song.
My favorite lyrics: "I'd be lost in a crowded room of fake friends." This signifies how the genuine people in his life do keep you grounded.
learning how to love
The song we all can relate to at one relationship at some point in our lives. Hearing this one, I think of myself as still learning how to love. This is something you will always continue learning how to do.
Whether it is taking care of yourself mentally or learning how to balance loving yourself and your partner.
My favorite lyrics: "Tell me what to do to make it last 'Cause I'm still learnin' how to lovе."
ilym
The wedding song of the album makes you feel so loved after a somewhat dark song.
I love listening to this song right after learning how to love because you see the growth. Even though the songs are not back to back on the album, I love that they're both on there.
John K shared that this song is a message for his wife that she would have forever (now I'm emotional).
My favorite lyrics: "I love you more than the bad days ahead, I love you more than the nights that we ended with slammin' doors." In a relationship, we have disagreements. As long as we resolve the disputes, learn from those disagreements, and move forward, that's important.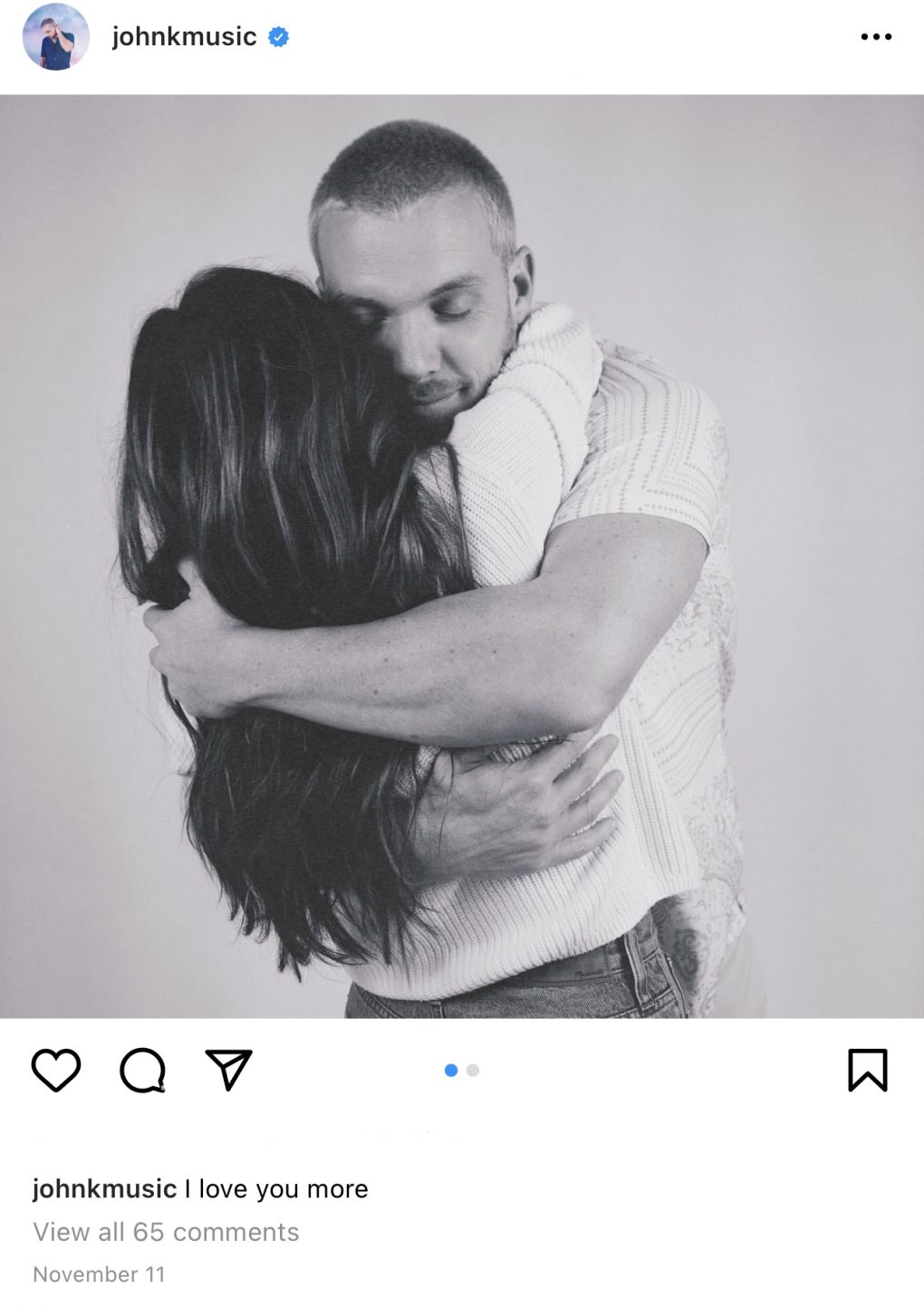 days like this
Ah yes, days like this, this track is the perfect reminder to enjoy every moment with those you love.
Whether it is family, friends, or even co-workers you enjoy being around. It has that perfect Saturday midday vibe on a 72 degree sunny clear blue sky day.
My favorite lyrics: "Days like this, make me wish we had more days like this, ooh-ooh, ooh-ooh."
Create those memories with the people you love. If there is one thing I learned during this pandemic, life is short, so enjoy every moment of it.
cheap sunglasses
An exceptionally creative track using creative metaphors to describe his own issues as a boyfriend.
My favorite lyrics from the song: "I only buy cheap sunglasses 'cause I know that I'll, know that I'll lose Them sooner or later, oh, baby, I can't keep anything, can't keep anything, can't keep you."
let me let you go
This track is a jam that I enjoy at night. The song is another one we all relate to at one point in our lives, or maybe you are in the place right now where you are stuck in a relationship and need a decision.
My favorite lyrics from this song: "Gotta let me love you, or gotta let me let you go." You have to make that decision because it is not healthy to be in limbo forever.
6 months
The track you have on when you are missing the person you are about the most. My favorite lyric "Feels like it's been six months and seven days when I'm without you."
love + everything else is precisely that love and then everything else on the album for you. I feel for his first album John K did so well my score is 8.5 out of 10.0.
John K is an artist we should keep on the radar as I expect the next album will be even better.
You can stream love + everything else on Spotify and Apple Music. Let me know your favorites off the album by hitting me up on socials @MikeStarkCA on Twitter and Instagram
Written By: Mike Stark | @MikeStarkCA
Cover Photo Credit: John K Album Cover from John K Facebook Page