The past year has seen some great releases in the R&B world. Since spending the past 7 months in quarantine, I've gotten the chance to listen to and soak in the newer, promising acts within the industry. Let's dive into some artists that you need to add to your playlist before the end of 2020.

Mariah the Scientist
Since releasing her label debut album Master with RCA Records in late 2019, the Atlanta singer-songwriter is a budding artist to keep an eye out for. Mariah the Scientist, who derives her name from once being a biology major, dropped out of college in 2018 to pursue music full-time. Despite being a newcomer, Mariah is one of the more interesting artists that I've listened to. She has had some interesting collaborations, including songs with Lil Baby and Trippie Redd, but her voice somehow makes it mesh. I'm excited to see how her career grows in the coming years.

Song recommendation: Beetlejuice
Lucky Daye
With his first studio album Painted earning him four nominations at the 2020 Grammy Awards, Lucky Daye has quickly made a name for himself in the industry. Since then, he has collaborated with platinum-selling artist Kehlani and has been featured on the fourth season soundtrack of HBO's hit show Insecure. His smooth-as-butter voice is either coupled with bouncy production or slow ballads, showcasing how versatile his sound can be. In a DJBooth interview, he cites his musical influences from greats such as Prince, Lauryn Hill, Stevie Wonder, and Rick James. Lucky has shown that he knows how to navigate his sound, giving him great potential to develop as an artist.

Song recommendation: Late Night
Victoria Monét
Monét stepped into her debut project Jaguar already with a decorated list of songwriting credits for the likes of Nas, Ariana Grande, and Kendrick Lamar to name a few. Her light voice over groovy bass lines put her in a category of her own. You can hear the influences of disco and funk in her Khalid collaboration "Experience," in which she sings "I'm all out of love, you gave it away / I'm hoping that experience can get you to change." Her lyrics are playful yet demanding, which is what makes her music so fun to listen to. Victoria Monét's confident and sensual songwriting will leave you wanting more.

Song recommendation: Big Boss (Interlude)
Kiana Ledé
Hailing from Arizona, Kiana Ledé is not from your typical R&B-influenced region. Nevertheless, the 23-year old singer thrives in creating raw, emotional music that has successfully found its way onto the charts. What I admire about her is that she isn't afraid to wear her heart on her sleeve, and it's reflected beautifully through her songs. In an interview with Elle, she speaks on her ability to share these emotions through her music, saying, "I'm able to be open about them because I'm talking from a healed place, a very removed place; I've already processed all those emotions." Ledé takes ownership of her feelings and is very self-aware, which is what compelled me to dive further into the rest of her discography. Her album KIKI is a project that I highly recommend listening to from start to finish.

Song recommendation: Forfeit
Leven Kali
Leven Kali is definitely the most underrated artist on this list (in my opinion), but that doesn't stop him from creating absolute bangers. I was first introduced to him through his song "Do U Wrong" featuring Syd, the lead singer of The Internet. He has released music reminiscent of the early 2000's R&B sound–which can be heard in tracks like "MADE 4 U," also featuring Syd. If Leven stays this consistent with releasing quality music, he's bound to gain the recognition he deserves.

Song recommendation: Joy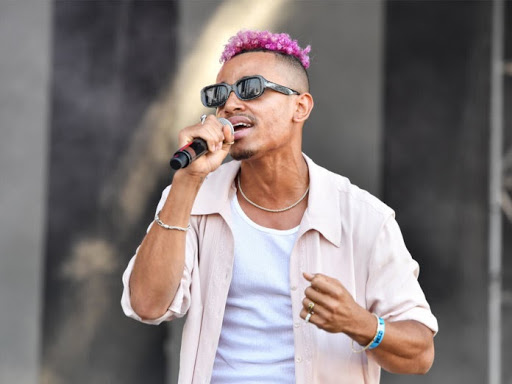 Written By: Nathalie Lum
Photo Sources: Pitchfork and Lab.fm