On this edition of Weekly Watchlist, an overwhelmed editor works through his backlog, and Eduardo might as well call this "the superhero edition" considering that he watched 11 superhero movies.
I've been on a s**t ton of student film sets this semester and these past 2 weeks were fairly busy for me so I didn't have as much time to watch as many films unfortunately. AlsoRIP Stan Lee; you created a childhood for a lot of people. Not gonna lie though, I'm gonna go back to watching normal movies not filled with action and spandex outfits for a while. Anyways, here's what I watched this time around.

Friday (4.5.19)
Shazam! (2019) – 2.5/5
Score was ass; the acting was the trashiest of trash. The cheap dialogue accompanied by the weak subplots almost ruined it completely. I guess it was really more for kids with adult jokes here and there. Zachary Levi did wonderful and was a great casting choice that saved the movie but other than him, I was thoroughly disappointed
Saturday (4.6.19)
Guardians of the Galaxy (2014) – 4.5/5
A fun time viewing this and one of the MCUs most stylistic film but groot probably didn't have to die ¯\_(ツ)_/¯ they honestly could've figured something out but oh well
Sunday (4.7.19)
Avengers: Age of Ultron (2015) – 2.5/5
Not much to say about this one; wish we got to see more of Quicksilver. Not a terrible movie but not a bad one I guess?
Tuesday (4.9.19)
Raging Bull (1980) – 4/5
The only non-marvel movie I was fortunate enough to see. The character development is what sticks out most to me as we see De Niro's character evolve from a boxer to a bum. Great performances with great directing; the cinematography was pretty well done but the sound design is a technical aspect that was very unique (animals sounds during fights and some experimental stuff thrown in); an overall enjoyable and good film if you don't mind seeing chubby De Niro and hella blood
Wednesday (4.17.19)
Ant-Man (2015) – 2.5/5
Pretty decent and good casting with Paul Rudd and Michael Douglas; not my favorite though and boring-ish at times; Luis is my fav character prob with his story rants
Wednesday (4.24.19)
Captain America: Civil War (2016) – 3/5
I think we all feel bad that this is titled as Captain America when it's literally a marvel movie; this movie has more Avengers in one scene that Avengers: Age of Ultron. ¯\_(ツ)_/¯ Pretty good though and sets up Infinity War/Endgame really well.
Doctor Strange (2016) – 3/5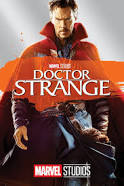 A good origin movie I think and a good cast; ending credit sets up a sequel that will be coming out within the next 2 years.
Thursday (4.25.19)
Guardians of the Galaxy Vol. 2 (2017) – 2.5/5
Honestly disappointing; it's all about Starlord's dad in this one and it's not very interesting; not necessarily important either but there's some good tunes
Spider-Man: Homecoming (2017) – 3.5/5
I think it's safe to say that this might be my favorite Spider-Man but it's hard to say. It feels way too high-schooly for me and was a severe change watching this after Guardians of the Galaxy Vol. 2 and then Thor: Ragnarok. Tom Holland is great in this role though and Michael Keaton makes a great Vulture; I'm sure that Scorpion will be a villain in either Spider-Man: Far From Home or the next one after that.
Friday (4.26.19)
Thor: Ragnarok (2017) – 3/5
The best Thor movie in the trilogy and seals him as the most badass dude; nice to see more of the Hulk in this as we all know he ain't gonna get his own solo movie ever again. Jeff Goldblum is awesome in this and I loved the director cameo.
Had to watch this before Endgame and I'm really glad I did; it's so pleasing to see almost every single character they've created in one movie. I have too much to say about this and the whole series to jam into this article.
Avengers: Endgame (2019) – 4/5
Honestly extremely good and a wonderful end to the 11 year movie timeline; so many subplots and beautiful moments; there was some flaws in the plot and in the film overall but this was a gift to the fans and well executed. I honestly have quite a lot to say but it'd take several several paragraphs that I don't have time to write.
Thank you for reading along for this week; I hope these comments offer insight into your choice of what to watch and what to avoid.
Make sure to check in next week to see what I watch.
Written by: Eduardo Orozco