Weekly Watchlist. Week 4. This week is completely packed with movies as I have worked towards watching at least one film per day. Lots of variety this time around, mixing classics, more contemporary films, criterions, and some marvel movies.

So here's what I watched this time around.

Saturday (3.23.19)
Chinatown (1974) – 4/5
A classic I was required to watch for my film classics class in anticipation for the midterm; quite a nice film though; Jack Nicholson kills it and the story is genuinely cool.
Young Frankenstein (1974) – 4/5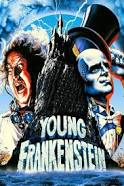 Another classic I needed to watch for the midterm mentioned above; this film was definitely ahead of its time and incorporated a lot of comedic elements that I appreciated.
Sunday (3.24.19)
Mid90s (2018) – 4.5/5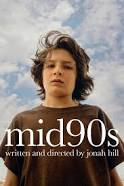 One of my favorite movies of all time due to the subject matter and the personal story it tells; I relate to it a lot to I love to watch this.
The Soloist (2009) – 3/5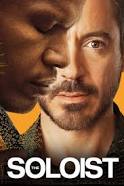 Not a big fan of learning about African-American poverty through the lens of a rich English white dude but it wasn't terrible. Nice performances by the actors and props to the kid who played the younger version of Jamie Foxx and killed it on the cello.
Us (2019) – 4/5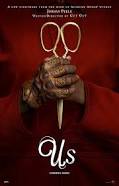 Lots to unpack in this movie honestly. The soundtrack/score is amazing; the cinematography and writing are really well done; I need a 2nd viewing asap to interpret the rest.
Monday (3.25.19)
Captain America: The First Avenger (2011) – 3.5/5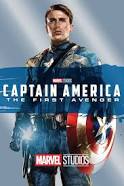 Not much to say about this movie; decent origin story and well executed
Tuesday (3.26.19)
If Beale Street Could Talk (2018) – 4.5/5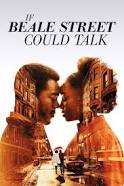 Quite honestly, I've already listened to the music score for this film a million times before finally watching it. This film is a great example of beautiful story telling. The plot is touching and extremely real; in addition, all artistic/visual elements are so well done and I love it
Wednesday (3.27.19)
Captive State (2019) – 2/5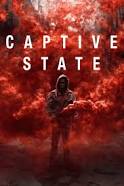 This was a true waste of talent and money to the fullest extent. This was poorly executed w/ many flukes and just lame writing. I wish I could like it more cuz it was filmed in Chicago and we need more of that but oh well
Mandy (2018) – 4/5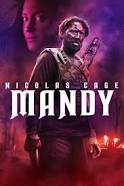 The visuals in this movie are absolutely crazy; lighting and cinematography go hard af. Also, Nicholas Cage in a chainsaw battle is a nightmare-esque image that I'll be thinking about for a while
Thursday (3.28.19)
Punch-Drunk Love (2002) – 4/5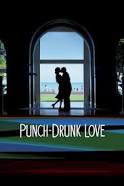 This is really good anxiety-ridden writing w/ excellent cinematography and it hits hard; there's literally so many subplots in this it's crazy. Sidenote: Sandler & Hoffman KILL it in this
Friday (3.29.19)
The Beach Bum (2019) – 3.5/5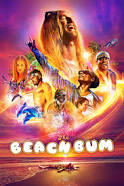 Accurate representation of South Florida residents played by Matthew McConaughey in his final form. The plot is kind everywhere but it works for the most part; I like it but I don't think I'd watch it again
Saturday (3.30.19)
Us (2019) – 3.5/5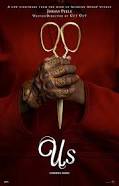 A 2nd viewing reveals some plot holes and delivers more questions than answers tbh; nonetheless, great film and extremely well don
To The Wonder (2012) – 2.5/5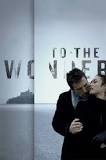 Personable and nice but kinda just pointless w/ not much substance; this is shot very well (on film) by Lubezki. In addition, this is the first Mallick film I've seen (sadly) so there are several more to come
Sunday (3.31.19)
Punch-Drunk Love (2002) – 4.5/5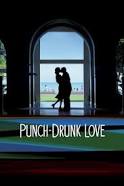 2nd viewing in the span of 3 days; somehow watching this with friends actually made it more enjoyable and better so it gets an extra half star for friendship
Monday (4.1.19)
Magnolia (1999) – 4.5/5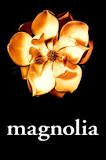 Honestly not sure how to process everything I have just absorbed in these 3 hours of cinematic excellence
Tuesday (4.2.19)
The Avengers (2012) – 3.5/5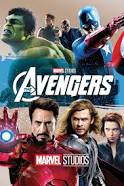 Loki is a cool antagonist; thought this movie was the most badass thing when I was 12
Weekend (2011) – 4/5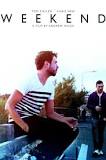 I really like the cinematography; the camera here peers into these people's lives and listens into their conversations. The dialogue is nice and realistic and shines through the long ass takes; very very nice
Wednesday (4.3.19)
Iron Man 3 (2013) – 2.5/5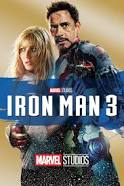 I don't like the backstory for the main antagonist; not my fav marvel movie & I hate gwyneth paltrow
Thor: The Dark World (2013) – 2.5/5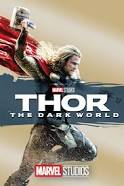 This movie is just lord of the rings characters w/ star wars technology
Thursday (4.4.19)
Captain America: The Winter Soldier (2014) – 3/5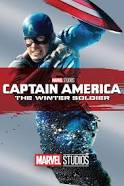 Yeehaw; I like the character development w/ Bucky's character and the bromance he got going on with cap'n murica
Short Term 12 (2013) – 3.5/5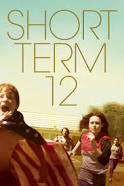 Inspiring that an alumni from my school made this; sad to see that a POC writer/director filled his film with a full caucasian cast though, the only minorities in this film serve as very small roles or supporting characters; which I guess was typical in 2013? Idk man. The story is nice/unique and the subplots within it help move it along pretty well. Cinematography is rather nice and completely handheld and I enjoy the score.
Carnage (2011) – 3.5/5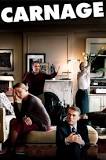 Nice opening shot, really great casting, very nice lighting, prod design is amazing. The funny thing about adults is that they aren't direct and to the point like children, they dance around the subject in this film and try to politely take stabs at each other's family/issues. The tense situations are alleviated by the awkward humor of John C. Reilly's character and upfront sarcasm by Christoph Waltz' character; but the dialogue between the 2 mothers as they try to hide their bitchiness behind politeness is what I enjoy the most. In agreement w/ my friend Q, the entertainment value diminishes towards the end; you can only play w/ the idea of 4 adults bickering in one apartment for so long before it gets old, though I like how the story/characters evolve throughout the film.
Thank you for reading along for this week; I hope these comments offer insight into your choice of what to watch and what to avoid.
Make sure to check in next week to see what I watch.
Written by: Eduardo Orozco