The San Diego music scene blessed by some true southern talent as Mississippian rapper Big K.R.I.T made his last California stop at the North Park Theater this Thursday for his Kritically Acclaimed Tour. His hour set featured live drums and bass as well as accompanied by million dollar DJ, DJ Dibiase who played from a stage set up to look like an 1986 Cadillac. I mean, how much cooler can this show get? Soul singer Mara Hruby also made an appearance as she accompanied K.R.I.T. for the song "Do You Love Me" off of his album Cadillactica released about a year ago in November of 2014.
Big K.R.I.T. rises from a region that has earned its reputation for being home to some of the most talented hip hop artists. Outkast, Master P., Goodie Mob, U.G.K., Ludacris, Nelly and Three 6 Mafia are just some that I can think of right now. Southern hip-hop artists are known for representing their hometowns while staying away from the divide West Coast rappers and East Coast rappers created among each other in the 90's. We saw this when Andre 3,000, member of well-known rap duo Outkast spoke out against this at the 1995 Source Awards as he and Big Boi were booed while receiving their Best New Rap Group award. He put aside the hatred and made it clear their music was the only thing that mattered  by letting everyone know that, "the South got somethin' to say." Ever since then artists from that region became far more respected and to this day continue to grow, thrive and add they're own flavor to hip hop culture. I like to think of it as the perfect mixture of the G-funk sound and southern music.
At his show Big K.R.I.T. represented his home well by setting off the crowd with songs like "Counrty Sh*#", "Mt. Olympus" and "King of the South". He brought southern rap's cultured and soulful sounds to San Diego and his fans enjoyed every minute. The live bass and drums were the cherry on top as they exemplify Southerner's influence and appreciation for live music. His openers also held down for the South with featured artists like Scotty ATL and DeLorean. BJ the Chicago Kid who's home is not far from the southern hip hop scene was also a part of the talented set list. Nothing but straight up knock and slap. Last night  reassures modern West Coast hip hop fans how much the South can teach us about rap music. The crowd also let the artists know that the West Coast can definitely vibe with whatever the South has to say.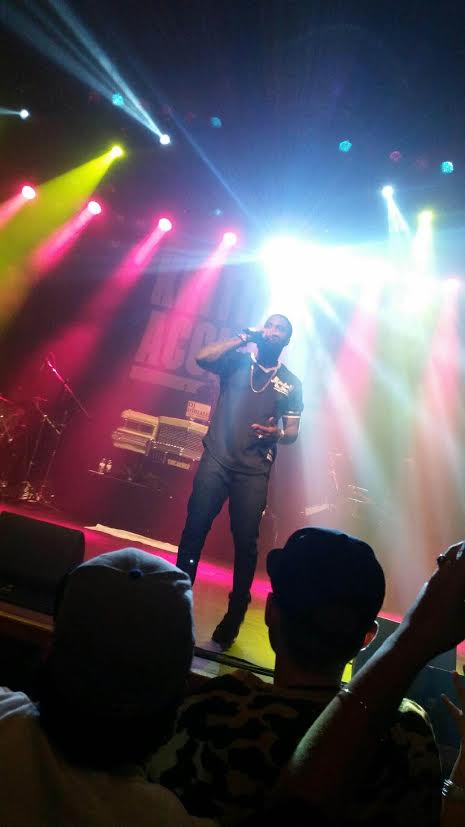 "What's good for hip hop may not be good for my soul, so I keep flexin', wreckin', for the people that respect it. Check it, f*#k a control." -Big K.R.I.T.