Mark your calendars for Sunday, Feb. 13, 2022, as the biggest halftime show line-up is announced.
On Thursday, Sept. 30, 2021, the NFL announced that Eminem, Mary J.Blige, Dr.Dre, Snoop Dogg, and Kendrick Lamar will all perform at the Super Bowl LVI Halftime show.

The five legendary artists will headline the biggest entertainment show of the year and for the first time in Los Angeles at the new SoFi Stadium in Inglewood, California.

Dr. Dre shared in a tweet, "I'm extremely excited to share the stage with my friends for the #PepsiHalftime Show. This will introduce the next saga of my career…Bigger and Better than Ever!!!"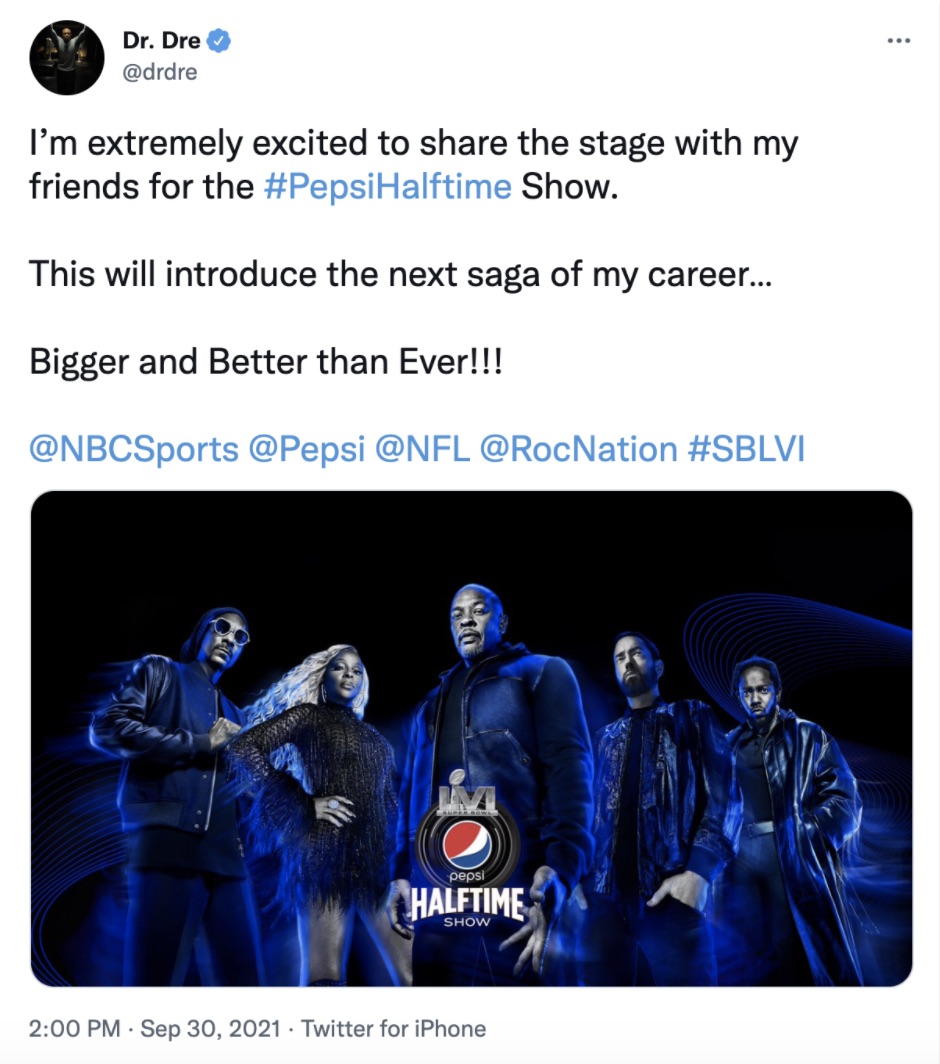 The five artists combined have 43 grammy wins, hundreds of millions of album sales worldwide, and the west coast connection.

The halftime show will be produced by Jay-Z Roc Nation entertainment company, which entered an agreement with the NFL to produce halftime shows since 2019, which include Jennifer Lopez & Shakira in 2020 and then The Weekend in 2021.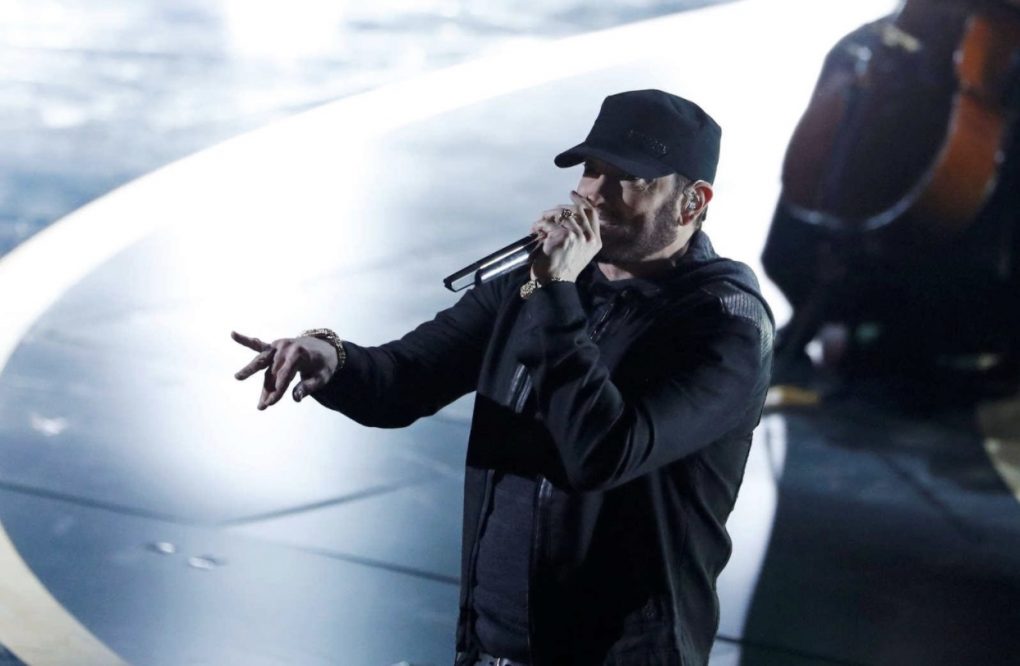 "This year we are blowing the roof off the concept of collaboration," said Adam Harter, Vice President of Media Sports and Entertainment at PepsiCo. "Along with the NFL and Roc nation, we continue to try and push the limits on what fans can expect during the most exciting 12 minutes in music; this year's superstar line-up is sure to deliver a mind-blowing performance."

This year's Halftime Show will be one of the most memorable, and we can't wait. On Sunday, Feb. 13, 2022, you can watch the halftime show on NBC or stream it on Peacock.

Written By: Mike Stark | @MikeStarkCA