Harry Styles was a teenager thrown into stardom and afraid of the world's judgment. Now, Harry Styles is a confident 25-years-old ready to express himself in spite of judgment. He has grown, and I have grown with him.
I have been a fan of Harry Styles since elementary school. When I was younger I kept a picture of him in my binder and today I have a painted picture of his album cover hanging over my bed, so clearly I have not grown out of my adoration for him. Since I have been a fan for quite a while, I remember seeing pictures of him walking around in Jack Wills hoodies and baggy pants thinking he is the coolest guy in the world to working with Gucci and still believing that he's the coolest guy in the world. A large part of why I admire him is because I got to witness his transition from dressing like a typical teenage boy to someones who's unafraid to experiment with his looks while still knowing himself.
His Famous Suits
When people think about Harry Styles' style, their minds often go to his suits. His suits can vary from looking posh and classic to striking, fun, and unique. Although I don't want to give Harry Styles much credit for changing the way we see clothing and gender, I respect that he explores femininity and mixes it with his sense of masculinity. If I didn't have to drop out of college to be able to afford them, I would love to wear many of his suits (we all know suits look better on women).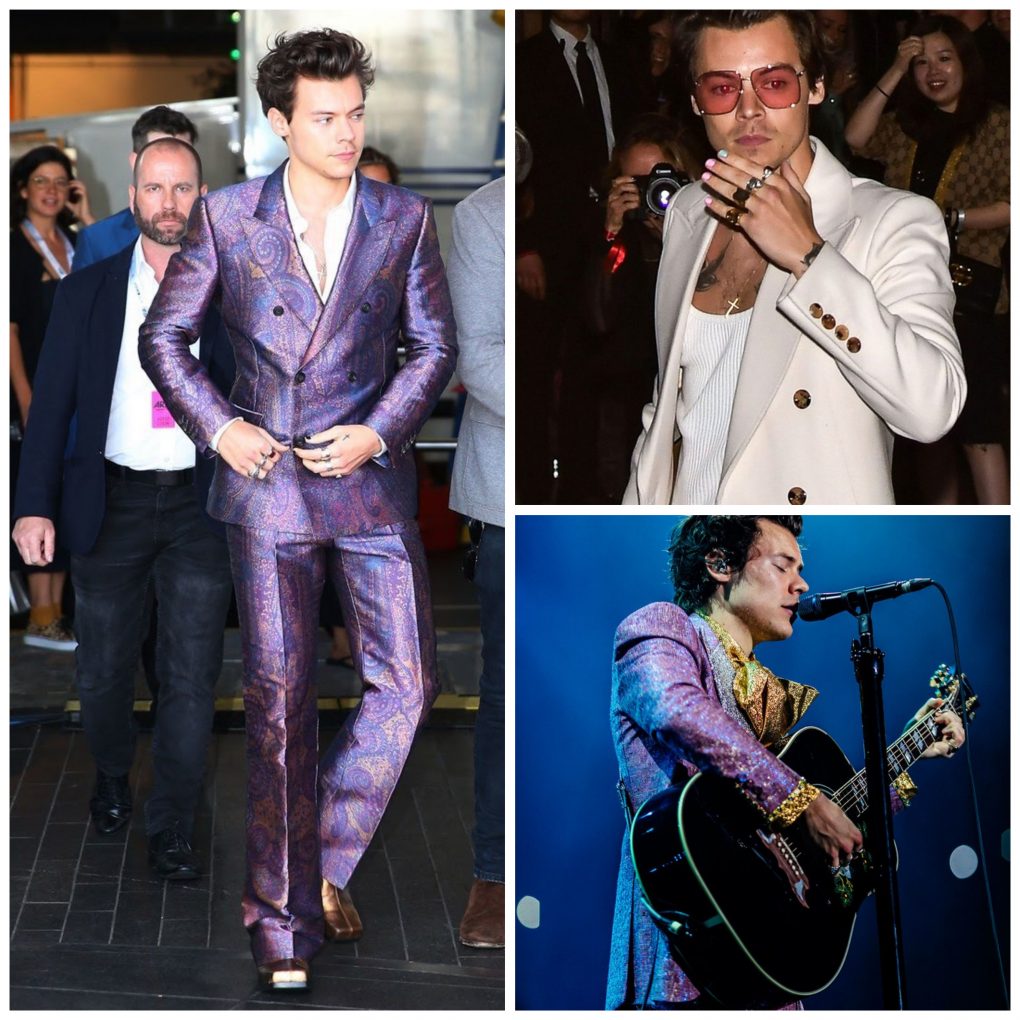 A Casual Style Icon
Even if Harry isn't performing or attending an award show in one of his famous suits, he still manages to be a style icon on his casual days. He often wears bright floral shirts that make him stand out since people definitely would not recognize him walking around town. Not only do I love the colors and designs of his floral shirts but I love them because it is a look that is easy for me to copy, even though our price ranges are significantly different. Sometimes Harry is seen wearing sweater vests that remind me of an older gentleman feeding ducks at a pond, which means his sweater vests are some of my favorite looks.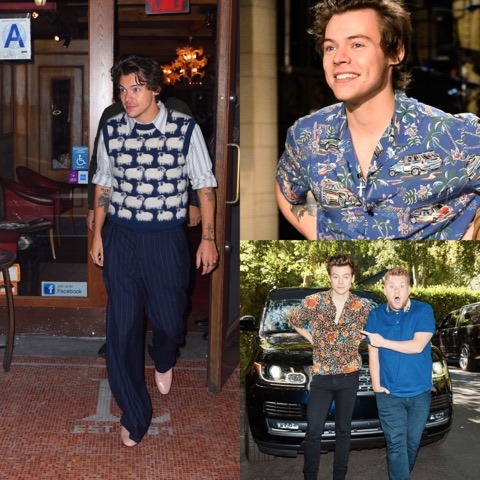 Love on Tour
With Harry Styles releasing his tour dates recently, it may seem like I'm writing this article and calling him a "style icon" in hopes that he will happen to find this article and give me free tickets to his show, and that's part of the reason, but I truly do love his style and what he stands for. Harry often emphasizes the importance of kindness and acceptance, which can be seen at his shows. When performing, he sometimes wears outfits that may seem too flashy or unusual but that shows he is unapologetically himself. By being comfortable with himself, he is showing fans that it is acceptable to be whoever they want to be and wear whatever they want, even if someone else doesn't approve. His concerts have become a safe haven for fans, like myself, around the world because we got to grow up with him. I don't have tickets yet, but I am already getting my outfit ready for Harry Styles' Love on Tour.
Written By: Maya Dixon
Photos By: Michael Leckie, Getty Images, Shutterstock, Helene Marie Pambrun, Robert Kamau