Leave the door open as you listen to this album.
Silk Sonic, the duo featuring Anderson .Paak and Bruno Mars are releasing their first album, "An Evening with Silk Sonic" which will drop on November 12.

The album will feature hits "Leave the Door Open" and "Skate". The album release comes as a surprise as we were not expecting anything from the duo until next year.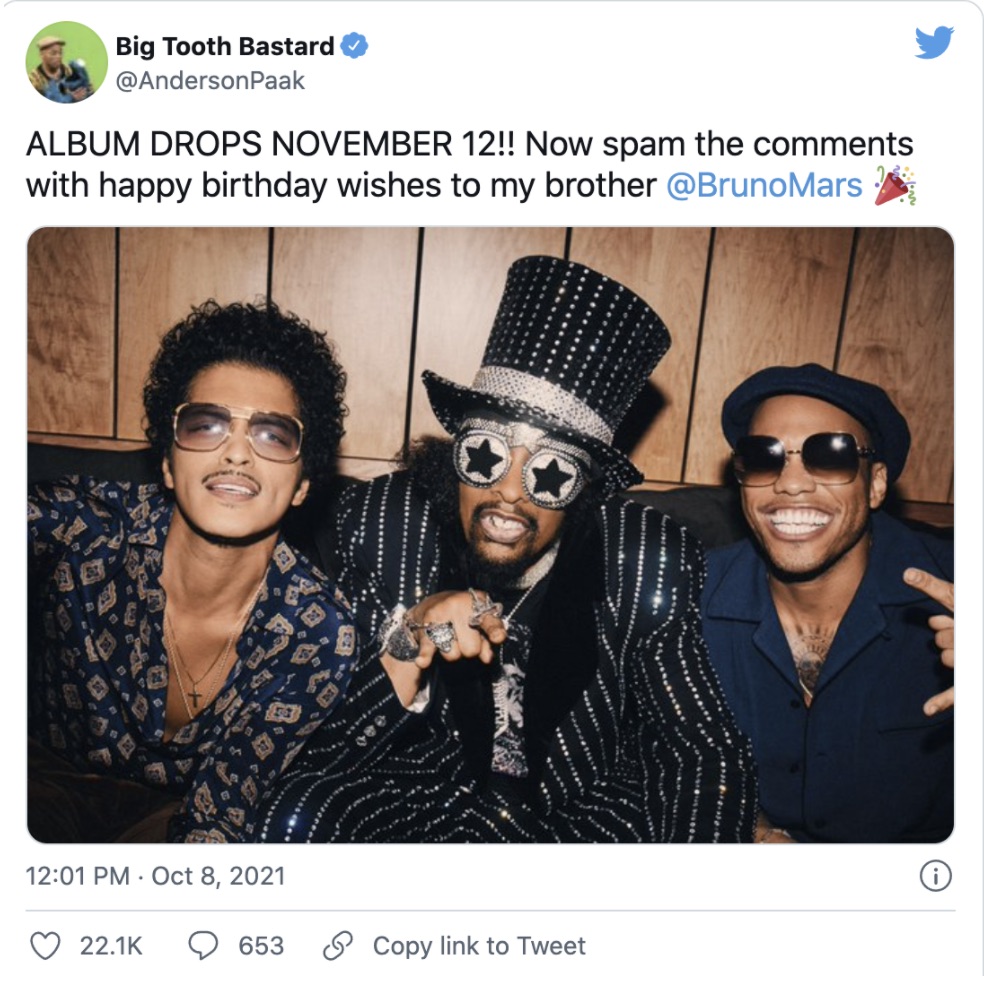 Both artists made the upcoming album announcement on Friday, Oct. 8, 2021, which happened to be Bruno Mars' 36th Birthday (Happy Birthday Bruno!). A tweet shared by Paak said "ALBUM DROPS NOVEMBER 12!! Now spam the comments with happy birthday wishes to my brother @BrunoMars 🎉"

We can't wait for the new album to drop and hear what Silk Sonic brings.

Written By: Mike Stark | @MikeStarkCA