New Releases this "New Music Friday" come from The Weekend, Selena Gomez, B.T.S., Lauv, Ozzy Osbourne, and more.
Happy Friday, everybody! We have made it through another week, and you know what that means. It's time for some new music. We had some excellent music released from all of your favorites and even a classic artist, so let's get started.
The Weekend – After Hours
 In addition to releasing his new track, "After Hours." The Weekend has announced a new album is on the way and will be here sooner than you think. The new album, titled "After Hours." will be available on Mar 20. Fun fact: The release day for "After Hours" is precisely one day before the ninth anniversary of The Weekend's first album "House of Balloons". You can stream the song "After Hours" on all streaming services now. But wait, I'm not done yet.
On top of the album announcement, The Weekend announced yesterday he's going on Tour for this album with Sabrina Claudio and Don Toliver. "The After Hours North America Tour" begins Jun 11 in Vancouver, BC, and wraps Sept 3 in New York. Good news, The Weekend will be making a stop in San Diego at the Pechanga Arena on Aug 3. Tickets for the San Diego show go on sale on Feb 28 at 10:00 am. You can purchase tickets for the San Diego show here, along with viewing more details.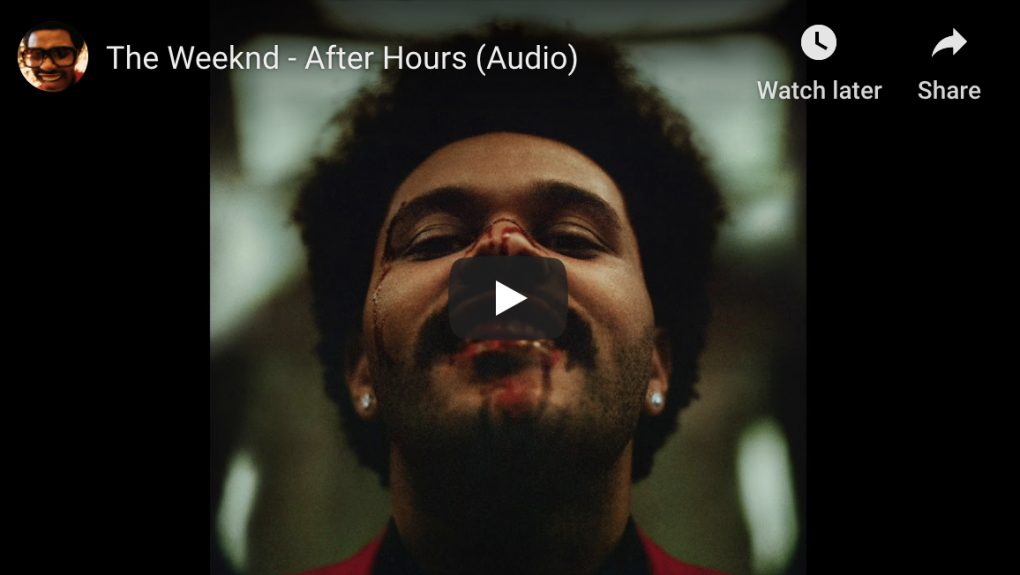 Selena Gomez – Feel Me
Selena Gomez continues to feed us with new music, and you know what? I'm not mad at it. We received her latest album "Rare" last month and now "Feel Me." This song was first introduced to us back in 2016 during her Revival Tour. However, no official recorded version was ever released since she performed the song live. The "Selenators" have been hungry for an official release. Selena tweeted, "…So you asked, and I listened. Today, 'Feel Me' is out online and vinyl everywhere." You can stream "Feel Me" on all music streaming platforms.
BTS – Map of the Soul: 7
K-Pop group BTS has officially dropped their highly anticipated album "Map of the Soul: 7." This album is a follow up to Map of the Soul: Persona, which was released last year. This album is unique because it includes three new songs, which brings the track total to 20, well-known artist Sia is featured, and this album celebrates seven years of BTS. Big Hit Entertainment, the record label for BTS reported pre-orders surpassed 3.42 million stock Jan 9 – Jan 15. BTS Fans, known as the "BTS Army" are one loyal fan base, and I respect that. You can stream BTS's "Map of the Soul: 7" on streaming services now.
Lauv – "Modern Loneliness"
The release of "Modern Loneliness" makes this Lauv tenth pre-released single before his album "~how i'm feeling~" and this song hit home for me. The track discusses today's way of being lonely, even though we are surrounded continuously by friends. I don't want to give too much away because everyone should listen to this song, but my favorite line is "Love my friends to death, but I never call, and I never text 'em." We've all been there before at some point in our lives. My challenge to you this weekend is to reflect and ask yourself, why don't I call or text my friends when I claim to love them and then reach out them.
Ozzy Osbourne – Ordinary Man
A classic in the Rock world, Mr. Ozzy Osbourne has released a new album, Ordinary Man, the first studio album from Ozzy released in about ten years. His most recent release was "scream" back in June 2010. Ozzy has had a rough year. Diagnosed with Parkinson's disease back in February 2019 and has now had to cancel his tour due to his health. The album discusses Ozzy's struggle of drug abuse but turns to the lighter side of maturing and redeeming himself, along with aging. Features on the new album include Slash from Guns N Roses, Elton John, and Post Malone. Ordinary Man is on all streaming apps now.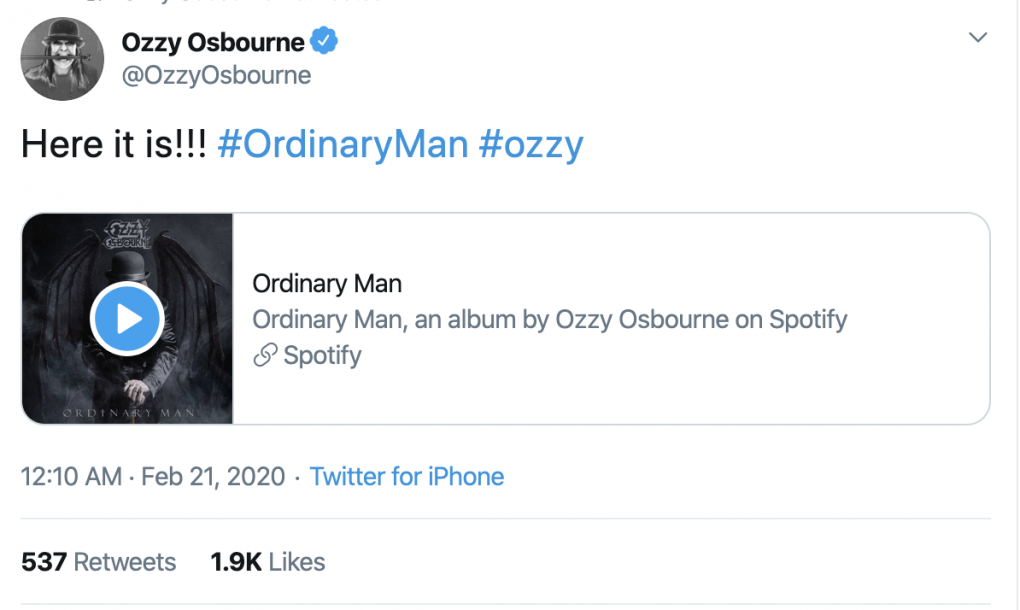 More New Music from February 20
"The Birthday Party" – The 1975
"Old Me" – 5 Seconds of Summer
"Bad Decisions" – The Strokes
"Here and Now" Kenney Chesney
"Susie Save Your Love" – Allie X & Mitski
"The Wire" – Patrick Droney
"Can You Hear Me?" (feat. T-Pain) – Omarion
That's your New Music Friday update for the week. What music new music are you enjoying this Weekend? Let me know by touching base with me on social media, @mikestarkca on Twitter and Instagram. I'll see you next week with another New Music Friday update.
Written By: Mike Stark