The queen of pop-punk is back and Avril is not messing around.
Canadian singer-songwriter Avril Lavigne is back with new music and we're pumped. She released her new single "Bite Me" which in the music video features Travis Barker on the drums.

The track was co-produced with Barker, John Feldmann, and Mod Sun after the singer announced she has signed with Barker's label DTA Records.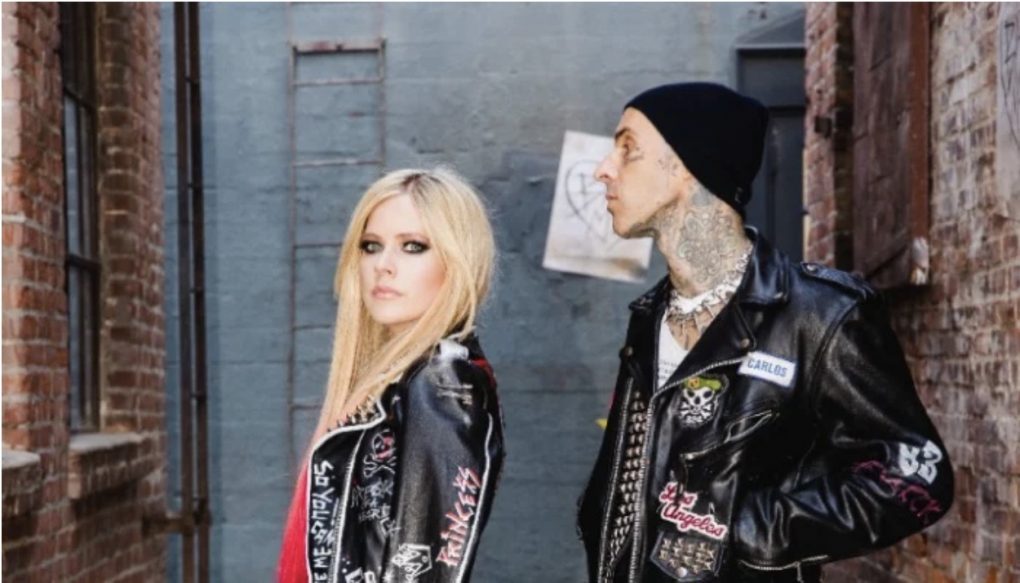 She first announced new music on the way following a performance on Barker House of Horrors live-stream and said "Should I drop my first single next week?"

Then teased a snippet of the song on her TikTok where it had over 10 million views in only a few days.

Lavigne is happy with her new label as you can see in the video she is showing off a DTA Records sticker on the guitar.

Avril shared when she first worked with the Blink 182 drummer, "The first time we worked together was 15 years ago on my new album 'The Best Damn Thing,' and I have really enjoyed watching him develop into the producer that he is today. We spent a lot of time writing songs and working on this record together, and signing to this record label DTA gelt like the perfect home for me and my new music. Travis understands my vision as a musician, my creative  process as an artist, and my goals at this stage in my career."

You can stream the banger "Bite Me" on Spotify and Apple Music now and be sure to check out the music video for this track. I can't wait to see what Avril releases next.

Written By: Mike Stark | @MikeStarkCA