Spider-Man is swinging over from the skyscrapers of New York for a stint at the Comic-Con Museum in Balboa Park.
In July, the park's newest museum opened the world premiere of the first-ever Spider-Man exclusive exhibit, "Spider-Man: Beyond Amazing – The Exhibition" celebrating 60 years of the character Marvel's Stan Lee and Steve Ditko first introduced to the world in 1962.
I was lucky enough to preview this incredible exhibit at the San Diego Comic Con Museum and was blown away with how much history they were able to tell in such an interactive way. Not only are you shown the original sketches of famous comic book artists that brought Spider-Man to life, you also get to learn about the situations that led to each new costume and character that has been added to the wall-crawlers 60 years of existence!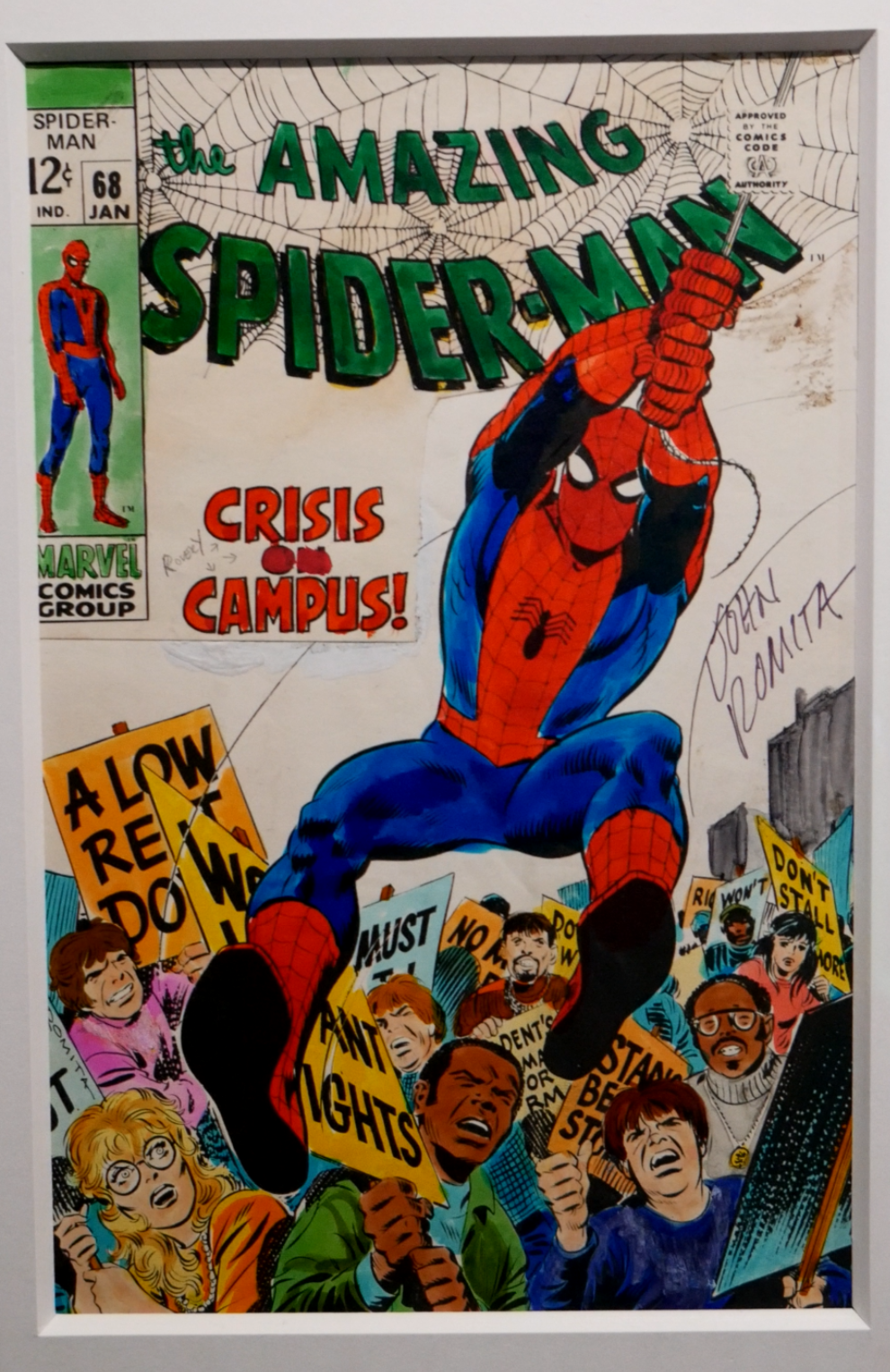 There are various screens within the walkthrough exhibit that show the farthest reaches of how impactful the legacy of Spider-Man has become. These include references made by comic book covers, countless outfits that Spider-Man dons in his comic book run, and some of the most iconic moments of Spider-Man's comic book run. While the webhead is one of the most iconic comic book characters of all time, his comics also led to the introduction of famous comic book heroes, like the Punisher, and even the most shocking moments in Marvel Comics' history including the death of Peter Parker's first love interest, Gwen Stacy.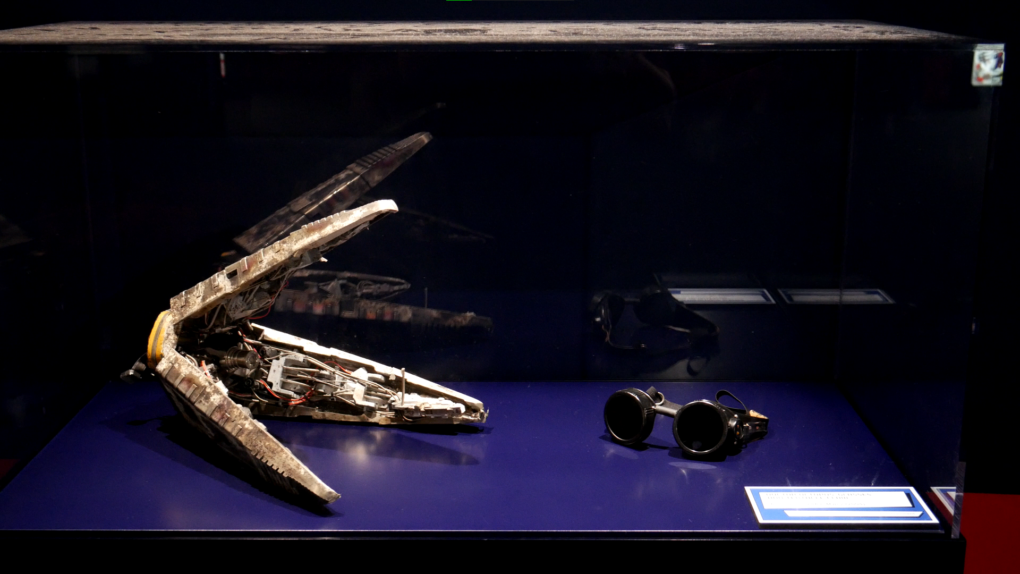 Now it would go without saying that most people know Spider-Man from one of his many outings in television and film. So it goes without saying that this exhibit would touch on the absolute phenomenon of Spider-Man's silver screen appearances. But rather than just simple mentions that highlight the combined total of over $3.2 billion domestically and $8 billion worldwide gathered by the saga of Spider-Man films from over 20 years, there are actually props from the films at the exhibit!
My excitement could not even come close to being described when I was staring face to face with the tentacle and goggles of Doctor Octopus from the Spider-Man 2 film directed by Sam Raimi back in 2004. Every iteration of Peter Parker has their fair share of representation in the exhibit, with even more versions of the character you may have no idea of getting highlighted as well.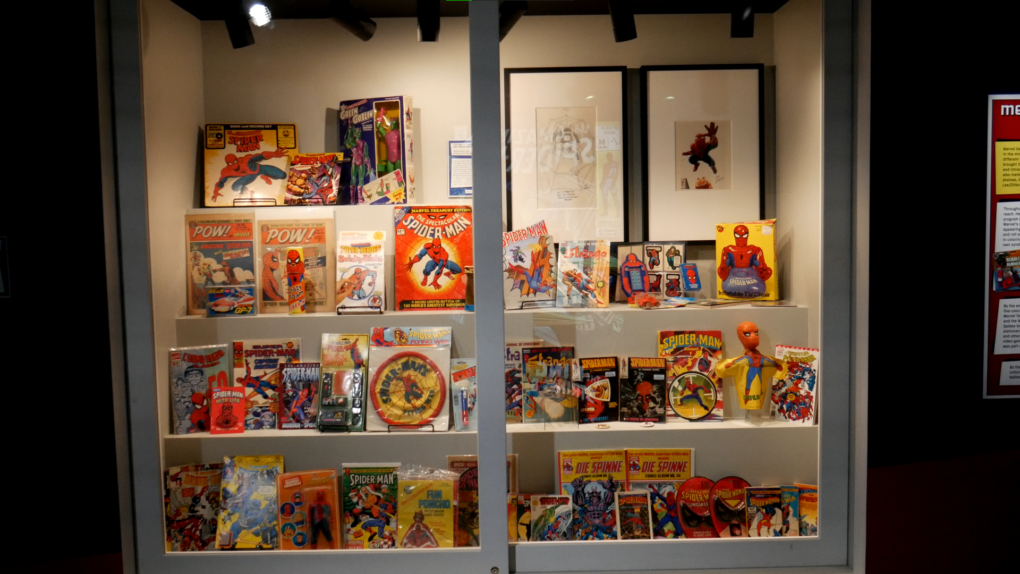 One of the best aspects of the mythos of Spider-Man is that everyone can be a hero. This sentiment is reflected throughout the experience and you can find the exact point in Spidey's history that the title of Spider-Man explodes into so many unique and inspiring characters. There is so much representation in comic books for everyone to find a character to see themselves in, but Spider-Man may be the only character where you can find a version of the wall-crawler that you can see yourself in. Even a cartoon pig.
I could continue to tell you about all the amazing Spider-Man paraphernalia that is sprinkled throughout the exhibit, but some things are best left as surprises to see in person when you can get to the Comic-Con Museum and experience this beyond amazing exhibit (pun fully intended) yourself.
If you are worried about missing your chance to see "Marvel's Spider-Man: Beyond Amazing – The Exhibition", don't be. This exhibit will be at Balboa Park until January 3rd, 2023. So whenever you find time to swing your way to the Comic Con Museum, enjoy this incredible examination of the spanning history of Spider-Man and the exciting future he holds for the next 60 years to come!