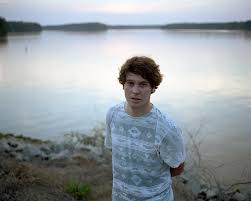 A few years ago, the term "chill-wave" was invented to describe the crop of new musicians churning out mellow, sun-drenched synth music perfect for a day of relaxation at the beach. This label was applied to artists such as Toro y Moi, Neon Indian, and Tycho. As much as I enjoy all of these artists, one stands out far above the rest for me in the so-called "chill-wave" movement: Ernest Greene, better known by his stage name of Washed Out. 
Greene is still in the beginning stages of his career, with just 2 albums and an EP to his name since first emerging in 2009. Despite the relative brevity of his discography, he has already established himself as one of my favorite current artists and is 3 for 3 in terms of quality releases so far.
2009's Life of Leisure EP, his debut, established his trademark sound of danceable synth patterns, heavenly layered vocals, and a heavy sense of atmosphere. Songs like Feel It All Around and You'll See It make you want to abandon everything you're doing, drive to the beach, and just bask in the warmth of the sun. "Feel It All Around" also gained some popularity as the theme song for the television show Portlandia.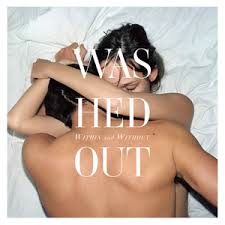 Greene released his first full-length album in 2011 and it expands greatly on the potential he showed on his first EP. Within and Without is a late-night chill-out classic, the perfect album to unwind to after a long day just before going to bed. More mellow and less catchy than Life of Leisure, this album separated Washed Out from the other "chill-wave" musicians and showed he has the ability to stand alongside today's best artists.
He realized this ability and then some on his second album, 2013's Paracosm. Even as someone who loved his first album, this one came as a shock to me. Greene really took his sound to a new level here, crafting an otherworldly sonic experience best enjoyed blissfully uninterrupted with a pair of good headphones on a gorgeous day. A paracosm is a detailed imaginary world inside one's head that can be populated with all sorts of fantastic delights. I can't imagine a better description for listening to this album.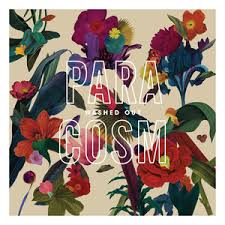 Featuring strong visual imagery of paradise and escapism, lush synth tones, and densely layered angelic vocal melodies, Paracosm is one of my favorite albums of the decade so far. With his mellow and pleasantly melodic sound, I have a feeling that Washed Out could become a far bigger name in the next few years. He strikes the perfect balance of being accessible enough to not alienate the majority of listeners while also sounding layered and complex enough to satisfy people like me. There's no word yet on Greene's next album, but whenever it's announced, I will prepare myself for another immersive work of art.