It's now early March, and Disney fans are counting the days until the 17th and the premiere of "Beauty and the Beast." The live-action remake of this Disney classic features a huge celebrity cast, including Emma Watson as Belle, Dan Stevens as The Beast and Luke Evans as Gaston.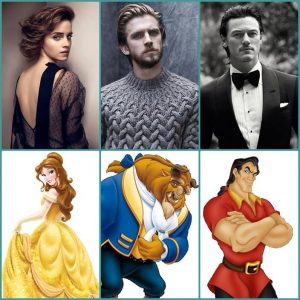 Reviews of the movie should start rolling in within the next week or so. Previous live action movies that recieved high ratings include Tim Burton's "Alice in Wonderland" series (2010/2016), Jon Faverau's "The Jungle Book" (2016), "Maleficent" (2014), starring Angelina Jolie, and most recently "Pete's Dragon"  (2016) . Disney has proven to be masters of animation and live action, so I have no doubt that future works will continue to impress audiences worldwide.
Meanwhile, as we all anticipate our chance to be their guests on March 17, Disney continues to work avidly on its future live action movies.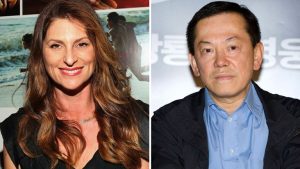 Recently, the live-action remake of "Mulan" was assigned its director, Niki Caro, and executive producer, William Kong. Caro is known for her films such as "Whale Rider" (2002), "North County" (2005) and "McFarland, U.S.A." (2015). Kong is known for producing Eastern hits, such as "Crouching Tiger, Hidden Dragon" (2000), "Hero" (2002) and "House of Flying Daggers" (2004).
When the news that "Mulan" would become a live action movie first broke, Disney fans were both excited and worried. The worry turned into online riots when the original script, obtained sometime in 2015, was leaked, and revealed that the remake would not parallel the original animated film from 1998. Changes shown in the leaked script included a white male lead, who would play as the love interest for Mulan instead of General Shang. Thankfully, Disney quickly released a statement that revealed that the leaked script was not actually the script for the live-action movie, and promised fans that the film would contain an all Asian cast. This was also when controversy and outrage were spreading like wildfire over the cast changes in Marvel's "Doctor Strange."
Although there has been no official cast list released for "Mulan," the movie is set to premiere on Nov. 2, 2018.
Until then, here is a list of upcoming live action Disney films, and the featured actors/actresses who have been confirmed or rumored to be a part of said remakes.
1."The Lion King"
Disney was avid about bringing back Jon Favreau to direct "The Lion King" after his success with "The Jungle Book". Since then, Favreau has cast Donald Glover, also known as Childish Gambino, as Simba and James Earl Jones as Mufasa. This is the fourth time Glover has been cast by Disney – he portrayed Miles Morales in Disney XD's "Ultimate Spiderman" and is a part of Marvel's "Spiderman: Homecoming," set to premiere on July 7 of this year. Glover is also playing Lando Calrissian in the Han Solo "Solo" movie, which is currently in production and will be released sometime in 2018.
James Earl Jones is also no stranger to the Disney franchise, as he voiced Darth Vader in the "Star Wars" series and Mufasa in the original animated "The Lion King."
2."Mary Poppins"
Lin-Manuel Miranda, known for his Broadway successes "In the Heights" and "Hamilton," and his writing and producing (of music) for Disney's "Moana," will be joining actress Emily Blunt and director Rob Marshall to bring "Mary Poppins" to the silver screen once more. Miranda has been cast as Jack, who was originally portrayed by Dick Van Dyke (who is also rumored to be making a cameo in the film), while Blunt will star as Mary Poppins. There has been no confirmation that the great Julie Andrews will be making a cameo in the film with her old co-star (Van Dyke), but I'm keeping my hopes up. The film is currently in production and is set to premiere on Dec. 25, 2018.
Other films, such as "Aladdin," "Dumbo" and "The Sword in the Stone," all have yet to be cast, but do have directors and writers assigned to them.
Guy Ritchie, known for "Snatch" (2000) and "The Man From U.N.C.L.E." (2015), will be directing "Aladdin." However, he has not been confirmed to direct the supposed spin-off movie about The Genie (Robin Williams will be and is missed). For "Dumbo," the famous Tim Burton is responsible for bringing the adorable circus star to life. Bryan Cogman will be in charge of writing for "The Sword in the Stone" (Cogman has written for the infamous HBO series, "Game of Thrones", so take that as you will).
Besides these movies, rumors about other live-action remakes are circulating. Emma Stone is rumored to be playing Cruella de Vil in a spin-off staring the villain and her rise to infamy, much like "Maleficent" (which is also rumored to make a second appearance in the live action arena). Other supposed remakes, such as "The Little Mermaid," "Winnie the Pooh," "Snow White and the Seven Dwarfs" and "Pinnochio" have yet to see actors or directors attached to them. This, however, hasn't stopped Disney fans, as many have predicted and fan-cast the remakes of these classic films.
Are you anticipating the release of these live-action films? Do you prefer the original animated movies? Are there other Disney films you're dying to have remade? Let us know via KCR's Facebook, Twitter and Instagram.