Last Friday, February 10th, I had the pleasure of seeing Vista Kicks open for Southern sister-act Larkin Poe in one of their last shows ever as a band. Hailing from the small town of Roseville, Vista Kicks brings a tangy flavor to indie rock, and the contrast between their California melodies and Larkin Poe's Southern charm blended perfectly for a great performance at the House of Blues.
Vista Kicks came out with their first EP Chasing Waves in 2016, and have since released three studio albums, their most popular being Twenty Something Nightmare, released in 2018. They have also produced a range of dynamic singles like "If I Didn't Have You" and "Make It Real." At the end of this month Vista Kicks is projected to release their final studio album with Hail Maries, All Hail Vista Maries. Hail Maries recently joined Vista Kicks on tour during the COVID-19 pandemic, and it was definitely the right choice. The two bands together have put their own spin on modern rock by combining elements of blues and soul to refine their sound and make it unique.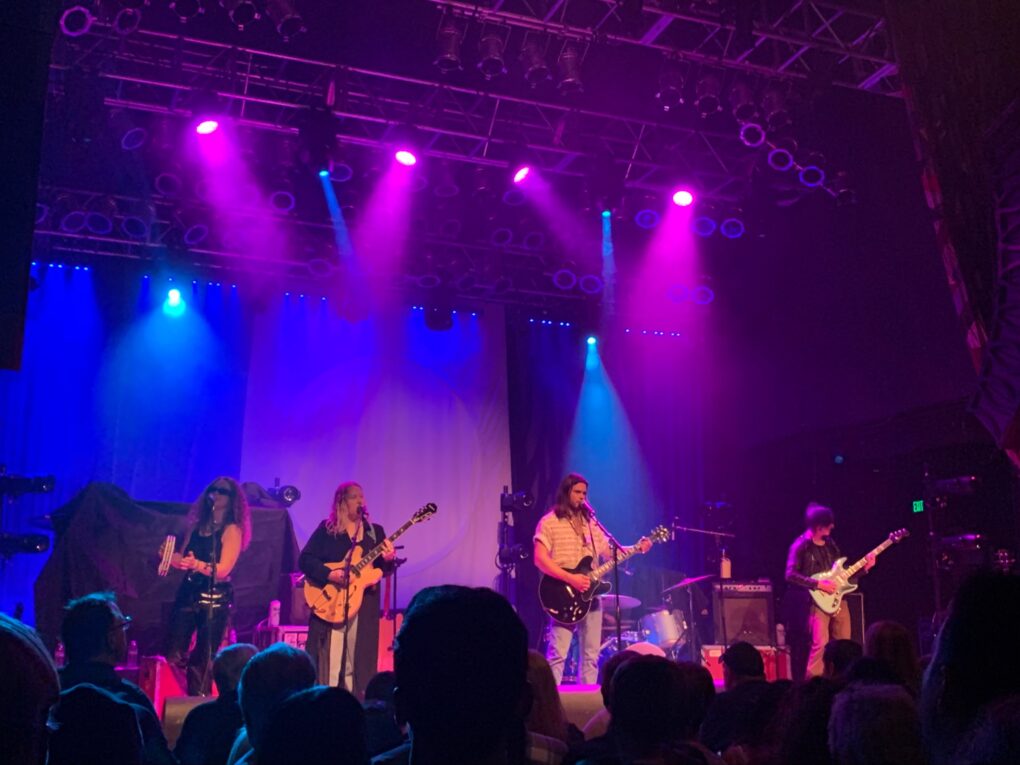 Vista Kicks took the stage at 8:00 with an explosion of romantic lyrics and structured basslines. With smiles on their faces, they performed hits like "Mona Lisa" and "Superstitions" that got people of all ages dancing. Despite being the opening act, loyal fans littered the crowd and cheered on every word, and lead singer Derek Thomas frequently called out to see who was a true V.K. fan. All eyes were on tambourine chanteuse Victoria Wymer of Hail Maries, who provided grounding vocal harmony along with her sister Makayla on guitar. Their presence on stage gave the band a 70s-esque rock n' roll energy, reminiscent of that of pioneering psychedelic groups like the Peanut Butter Conspiracy.
Though they had a short opening set, Vista Kicks surely left a lasting impression to all in the crowd. To celebrate the upcoming release of their new album, Vista Kicks gave fans a sneak peek into what they'd be hearing by playing a new song titled "Better." At the end of the night, they held a poll for the audience, giving them the choice between two of their most popular hits: "Twenty Something Nightmare" or "Marceline." Diehard fans of the band roared for both, but "Marceline" prevailed, and the band jumped right in with excitement.
Vista Kicks' final show is scheduled for February 18th in Los Angeles, though fans remain hopeful that they will make a return to the music industry in the future. It's a shame that their run as a band is coming to an end, but their music will continue to be appreciated by fans and new listeners alike.