After three long years, the SZA single hiatus is finally over.
Despite dealing with label delays and vocal injuries, the platinum-selling R&B singer returns with her first release as a lead artist since 2017. Since dropping her critically-acclaimed debut album Ctrl, SZA has only appeared on 10 tracks– all as a featured artist. Fans have been patiently waiting for solo music and the time has finally come. "Hit Different" delivers a mellow, contemporary R&B sound coupled with SZA's angelic cadence and Ty Dolla $ign's melodic vocals.
The track features a chorus sung by Ty Dolla $ign, paired with the nostalgic production of The Neptunes. Pharrell Williams' signature 4-count start can be heard at the beginning, while SZA and Ty Dolla $ign collaborate effortlessly throughout the rest of the record. The song is elegantly smooth and laid back, branching off of that similar sound that made Ctrl so unique. The singer begins with "I was into you from the beginning even if you wasn't mine / Scared to admit my shortcomings led to overdraft in this affair, declining." She continues on about her entanglement: "Can't trust decision when you near me / Get myself caught in your crossfire."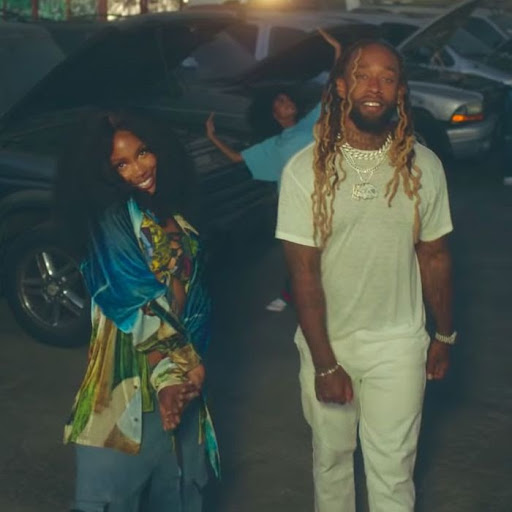 SZA excels at conveying vulnerability through her music, with "Hit Different" being no different. Her verses are deep-cutting and raw, making you feel like she's confiding in you. Her performance on this slow jam is nicely complimented by Ty Dolla $ign's harmonies, making this the perfect comeback single to keep us fans at bay until her next release (at least for now). You can listen to the song and watch the official video here.
Written By: Nathalie Lum
Photo Sources: Entertainment Tonight Canada and Vulture