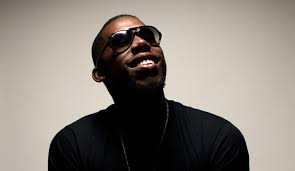 Of all my favorite current artists, the name that people seem most likely to recognize when I list them is Flying Lotus. This is not because his music is any less challenging or experimental than the other music I listen to. It's simply because he draws from diverse influences and incorporates elements from different styles of music that everyone loves. Whether your taste leans toward hip hop, jazz, soul, or electronic, the universal sound of Flying Lotus (Steven Ellison) offers something for everyone.
A descendant of musical royalty, Ellison has had artistry running through his veins since birth. He came of age in Los Angeles in the 1990s during a revolutionary period for hip hop music. His stylistic roots are inspired by legendary beat-makers like J Dilla and Madlib, who made free-flowing instrumental hip-hop records that incorporated elements of other genres into their beats. The first two Flying Lotus records, 1983 (2006) and Los Angeles (2008), followed a similar blueprint while establishing the young producer as a studio wizard with a natural sense of groove.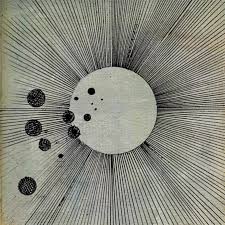 In 2010, Ellison took the experimentation to a whole new level with his masterpiece Cosmogramma. Drawing on the experimental jazz influences buried in his lineage (he's the grand nephew of jazz legends Alice and John Coltrane), he incorporated live instruments into his compositions for the first time. Adding brilliant studio musicians such as saxophonist Ravi Coltrane and high-profile guest vocalists such as Radiohead's Thom Yorke to his already densely layered digital soundscapes proved to be a stroke of genius. Cosmogramma rapidly expanded Flying Lotus' fan base and deservedly received widespread acclaim.
Most importantly of all though, Ellison found a natural musical companion in virtuoso bass player Thundercat (Stephen Bruner). After meeting, the two discovered a shared love for old experimental jazz records and began writing and recording together. It turns out that Bruner's funky bass lines were exactly what Flying Lotus' music needed to ascend to a higher level. Thundercat has remained on every album since, playing an increasingly large role in the writing process. He is the Herbie Hancock to Ellison's Miles Davis.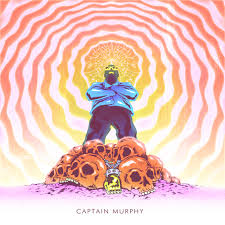 Cosmogramma was followed in 2012 by Until the Quiet Comes. Choosing to subvert expectations rather than attempt to top himself, Until the Quiet Comes continued the spread of jazz influences into his music but with a much slower and more relaxed feel to it. Meant to represent the state of lucid dreaming, the album mostly lacks the hard-hitting beats and face-melting psychedelia that have become trademarks of a Flying Lotus album. However, the album is an excellent listen in its own right that holds a unique place in Ellison's discography as a perfect record for late-night relaxation.
As if his career weren't already impressive enough, Ellison's music reached a whole new fan base later in 2012 with the unveiling of his rapper alter ego, Captain Murphy. Having long ago established himself as one of the best hip hop producers out there, now people finally got to hear Flying Lotus take the microphone and exercise his MC skills. Although Duality remains the only Captain Murphy album released thus far, it adds a whole new dimension to Ellison's sonic palette.Proving himself to be a more skilled rapper than most of the ones he makes beats for, Duality tore up the world of underground hip-hop. With its bizarrely disturbing speech samples from cult leaders, unorthodox instrumentals, and perfect flow, the album is a modern classic that's easily one of the most interesting hip hop albums that I've ever heard.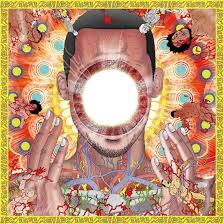 Last year saw Ellison's vision coalesce into a stunning work of art for the ages and easily my favorite album of 2014: You're Dead! As its title implies, the record is a concept album chronicling the listener's spiritual journey from fear and confusion to acceptance in the wake of a sudden death. Featuring more live instrumentation than ever before (including Thundercat's unbelievable bass playing on every track), this is definitely the jazziest Flying Lotus album to date and the least electronic. However, fans looking for the old sound need not fear. While Ellison and Bruner's original intent was to simply create the kind of progressive jazz album that nobody makes anymore, Ellison ultimately ended up incorporating his many other stylistic influences to make the sound of the album more uniquely his own.
And wow is it a unique sound! There are so many ideas crammed into the brief 38 minute runtime that it's almost dizzying. Moving seamlessly from virtuosic jazz jams featuring Herbie Hancock on keyboards to psychedelic rap songs featuring Kendrick Lamar and Snoop Dogg, this album is pure musical insanity unlike anything you've ever heard before. To make things even better, Ellison incorporates his own Captain Murphy alter ego into the world of Flying Lotus for the first time and even sings on some tracks. The results leave me beyond excited for the future.
If you find yourself overwhelmed by Ellison's music at first, give it another try. His albums throw a lot of sounds at you and it doesn't always seem to come together, at least on first listen. On second listen, you'll be hearing a whole new album. On third listen, you'll start to see what all the hype is about and then, once you've truly unlocked the world of Flying Lotus, there is no going back.