After the dust settled Tuesday night in New Hampshire, Bernie Sanders was deemed the winner of the second Democratic Primary with 25.7% of the vote, followed closely behind by Pete Buttigieg with 24.4% of the vote and Amy Klobuchar with 19.8%.
Through two primaries Mayor Pete is leading the delegate count with 22, followed by Bernie with 21 and Elizabeth Warren with 8. This was a contentious race between Pete and Bernie (with Bernie taking over as the front-runner in the race even though he is still a delegate back on Mayor Pete), but the biggest surprise of the night was the rise of Amy Klobuchar and the fall of Joe Biden.
With Senator Klobuchar's performance on Tuesday she launched herself into 4th in the total delegate count, one ahead of Biden and one behind Warren, after picking up seven delegates in New Hampshire. Biden's campaign has run itself on the idea of electability and how he is the only one than can truly defeat Trump in a head to head match-up. The problem with Biden's reasoning is that he has yet to do better than 4th in voting between the Iowa Caucus and the New Hampshire Primary. He will have to perform well in South Carolina or Nevada to have a chance of continuing his campaign into the later primary season.
Meanwhile, Amy Klobuchar who has been patiently waiting for her time to shine in this race finally got her moment on the debate stage in New Hampshire, where she seized the moment by chastising him for his interpretation of the Donald Trump Senate Trial. After showing her fire on the debate stage her campaign raised three million dollars as well as making Mayor Pete seem almost too immature for the Presidency; Senator Klobuchar has been on a steady rise and it will be interesting to see how her momentum will carry into the upcoming debates, primaries, and caucuses.
Elizabeth Warren had a somewhat disappointing performance this Primary coming in fourth, but while she her momentum has stalled, she is still a very viable candidate for the nomination. She has the ability to pull more moderate democrats as well as more liberal democrats from Bernie's camp. It will be interesting to see how she handles her decline from front-runner to middle of the pack, and to see if she can reclaim her spot at the top.
While Klobuchar and Pete are currently picking up momentum in the race for the nomination, it will be interesting to see if they can keep it going in states that are more diverse than Iowa and New Hampshire. The next primaries are Nevada on February 22nd and South Carolina on February 29th. According to RealClearPolitics Poll Averages in the state of Nevada, Biden leads followed by Sanders and Warren, and in South Carolina, Biden leads followed by billionaire Tom Steyer, and Bernie Sanders.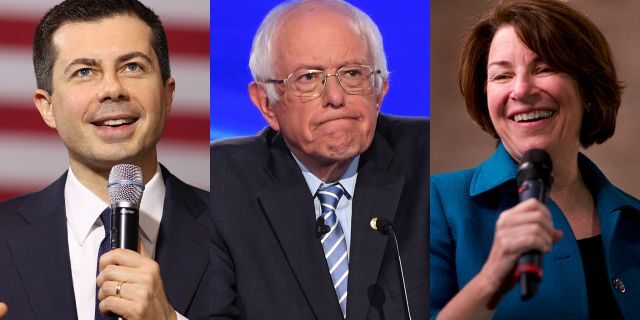 Written by: Tom Derig